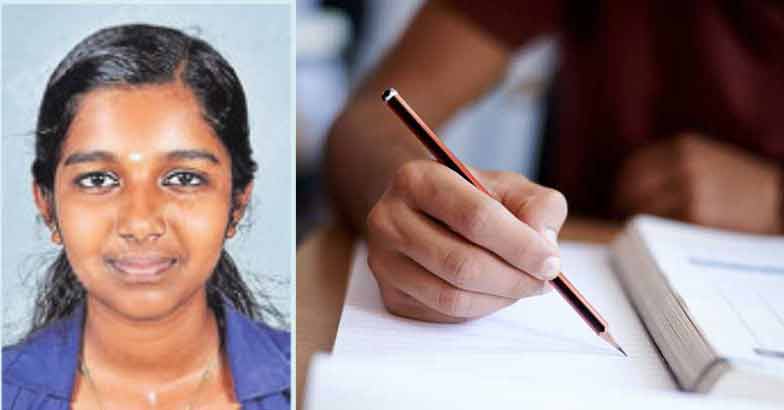 Chavara, Kollam: As often happens the announcement of the results of Secondary School Leaving Certificate (SSLC) examination brought elation and despair for students, parents and the school authorities. As the pass percentage is a whopping 98.82%, obviously the results declared on Tuesday brought cheer to many, but the news that a candidate who had died a day earlier secured A+ in all subjects touched a chord.
Krithika V Pillai, 15, was a student of the Kottankulangara Government Vocational Higher Secondary in Kollam district. She had died of liver disease. Her final rites were held on Monday, a day before the SSLC results were published by the Board of Public Examinations, Kerala.
Daughter of Chavara natives Velayudhan Pillai and Bindu, Krithika was a brilliant student, who also excelled in extra-curricular activities.
The disease was confirmed a week before the results were to be announced. She had suddenly fallen unconscious at home and medical tests had revealed that she was suffering from jaundice. As her condition had aggravated, arrangements were immediately made to conduct a liver transplant surgery.
People of her native town joined hands to fund the expenses of the treatment. Her mother Bindu also gave her consent for liver donation. However, hours before Bindu's surgery, Krithika succumbed to the illness at the same hospital. Her father had died due to cancer four years ago.
Bindu, a panchayat employee, has two more daughters.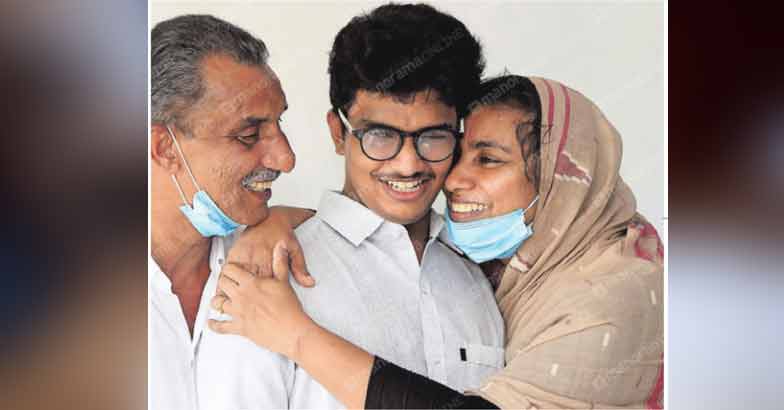 Notable achievement by blind student
The achievememt of T K Haroon Karim, a blind student of the Government HSS at Mankada in Malappuram district, who secured A+ in all subjects is noteworthy as he took the SSLC exams without the help of a scribe.
He is the first student in the state to use a computer to write the exam instead of taking the help of a scribe.
He is the son of Abdul Karim and Sabeera.
Pass percentage goes up
Kerala recorded a 98.82 pass percentage in the SSLC examination conducted amid the COVID-19 pandemic. This is a slight improvement over last year's 98.11.