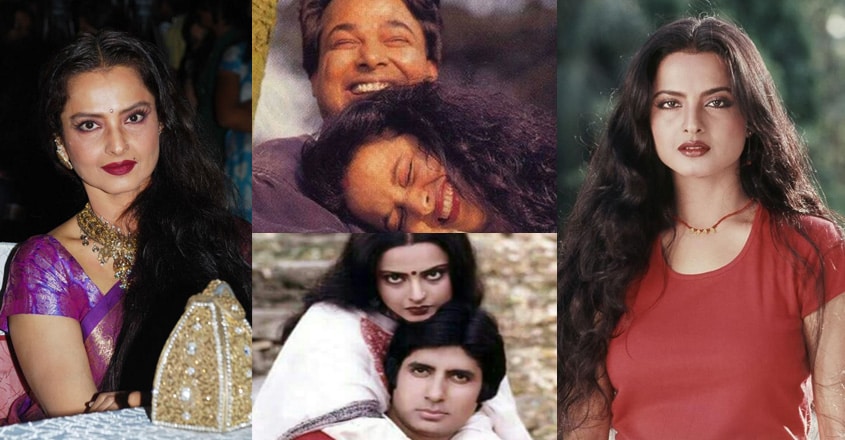 Bollywood evergreen diva Rekha has turned 65 years on Thursday. Having stormed into the film industry in 1970's,  she stole the hearts of millions of fans. 
She is considered as the epitome of beauty in Bollywood but have had a rough past in terms of love. No matter what controversies hit her, she was like a mystery in her own world. It was recently that Rekha's autobiography, Rekha: The Untold Story, written by Yasser Usman was released. It is infact revealed that the actress had some of the most twisted highs and lows with regard to her personal life. From dropping school at the age of 13 to financially supporting her family, Rekha's life is a heady story of success.
Today, on her birthday, we take a look at her mysterious world that have made her the controversy queen.
When a 15-year-old Rekha was kissed forcefully 
The shooting of Anjana Safar was underway in Bombay's Mahboob Studio. Raja Nawathe was the director and cinematographer of the film. In the very first schedule of the film, Kuljeet Pal (the director), Raja and Biswajeet (the lead actor) had hatched a plan, with Rekha as the unsuspecting victim. That day a romantic scene was to be filmed between Rekha and Biswajeet. Every last detail of the strategy had been decided before the shoot.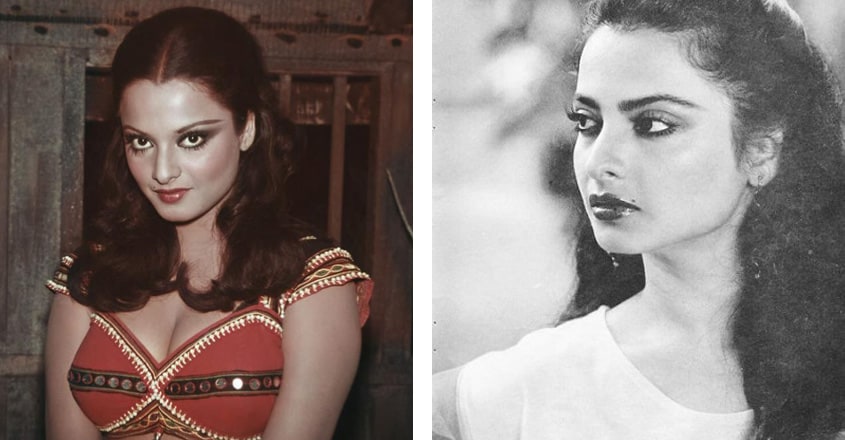 As soon as the director Raj Nawathe said 'action', Biswajeet took Rekha in his arms and pressed his lips on hers. Rekha was stunned. This kiss had never been mentioned to her. The camera kept rolling and neither was the director ordering 'cut' nor was Biswajeet letting go of her. For all of five minutes, Biswajeet kept kissing Rekha. Unit members were whistling and cheering. Her eyes were tightly shut but they were full of tears.
The Big B link
Rekha's name has been linked to Amitabh Bachchan since the time the duo worked together in many movies. Though Rekha has professed her love for Amitabh in media, Big B has always been silent regarding it. In an interview, Rendezvous with Simi Grewal, when Simi asked if Rekha fell in love in Amitabh, she said, "Absolutely! Duh, that's a dumb question! I'm yet to come across a man, woman, child, who can't help but fall completely, passionately, insanely, desperately and especially, hopelessly, in love with him. So why should I be singled out?"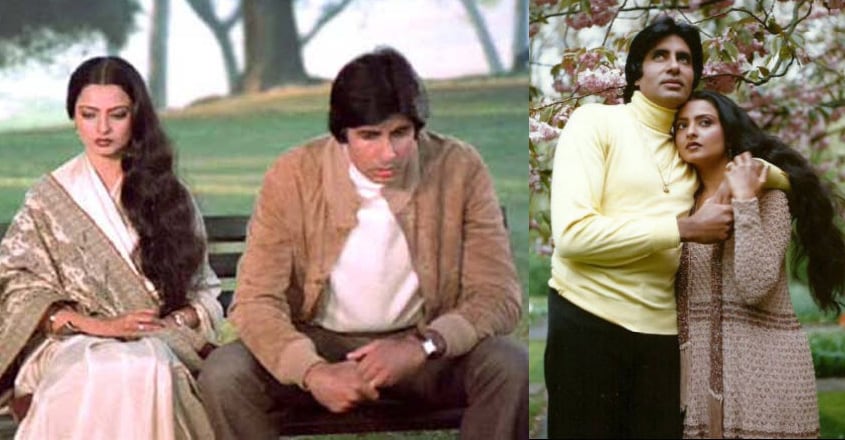 A marriage that turned into nightmare
After all the gossip plays, Rekha was settling down. That's when she got acquainted with Mukesh with a phone call. The duo got close to each other and Rekha was finally getting married. She went on to tie the knot with Mukesh Agarwal, a Delhi-based businessman. 
"The initial days in London were beautiful. That was the first time that Rekha and Mukesh had spent so much time together. But it took only a week for Rekha to realise that they were very different people. She was also shocked to see Mukesh taking several pills a day.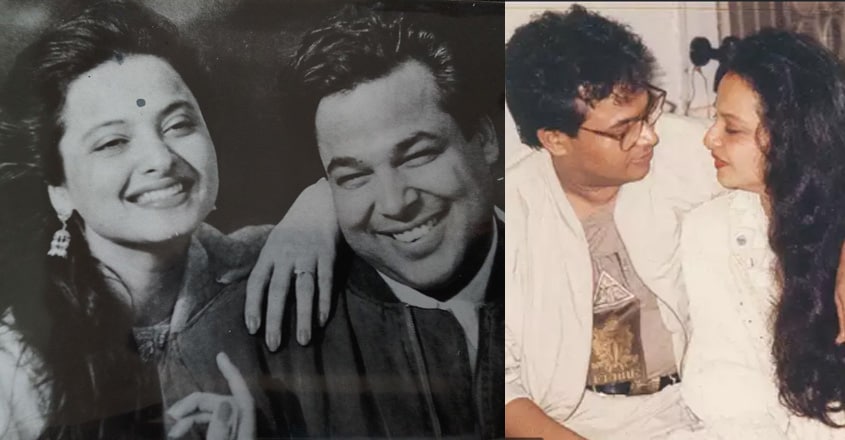 Three months into the marriage, she understood Mukesh's battle with chronic depression and his erratic behaviour. She started distancing herself from Mukesh and his family. She stopped taking his phone calls. For a depressed Mukesh, this came as a huge blow. Climbing on top of his bed, he tied one end of the dupatta to the ceiling fan, pulled the noose around his neck and hanged himself after seven months of married life.
A national-wide witch hunt and hate campaigns followed Rekha then.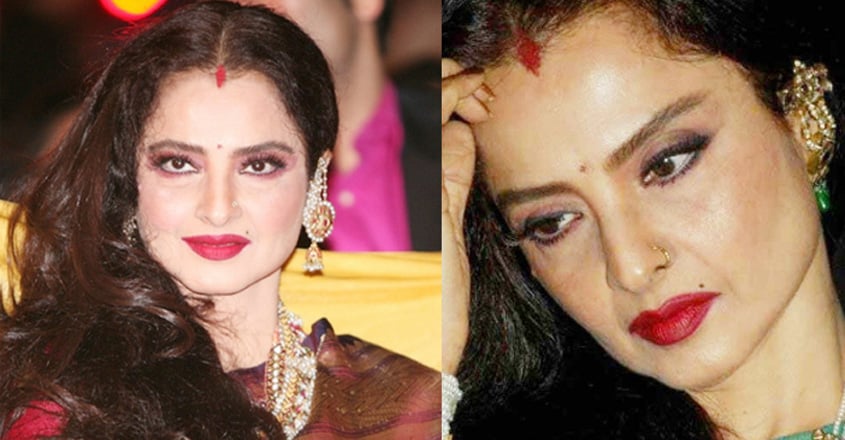 The curious case of Sindoor and Mangal sutra
It all started when Rekha first appeared wearing sindoor at Neetu and Rishi Kapoor's grand wedding. She reportedly made a grand entry sporting the vermilion and all decked up in her signature bridal style. The wedding was also attended by Amitabh Bachchan, wife Jaya and his parents in attendance, making the scene more controversial.
At the time, however, she said that she had just come out of a shoot and so didn't have enough time to take the sindoor off. But she followed the same trend. In 1982, at the National Awards event, she famously stated, "In the city I come from, it's fashionable to wear sindoor." 
While some say that Rekha puts sindhoor in the memory of her husband and Amitabh Bachchan but later in one of the interviews, she had said, "I don't worry about people's reactions. By the way, I think it looks rather nice on me.. sindoor suits me."