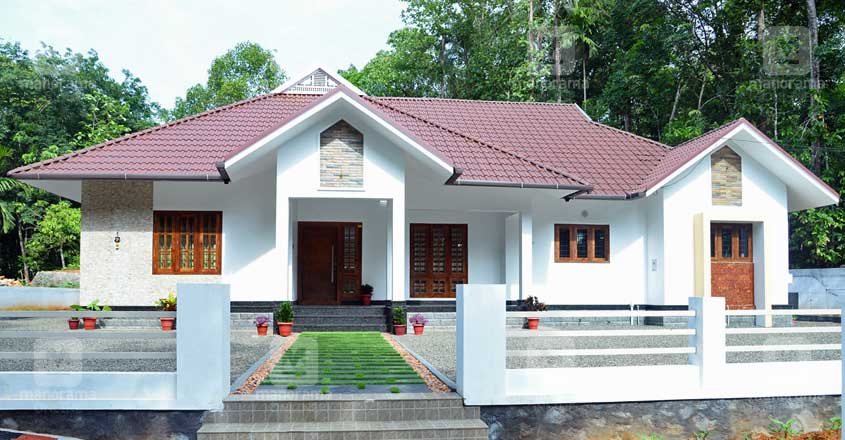 Baburaj, a farmer in Chirakadavu, Ponkunnam, Kerala, is elated to show around his dream dwelling that he built in this beautiful countryside. The family began thinking about building a house when their old one that stood on the farmland required major renovations. Since they had so many precious memories related to the traditional house, the family decided to retain it. So they built a brand new house in the 33 cents plot the family owned near the farmland.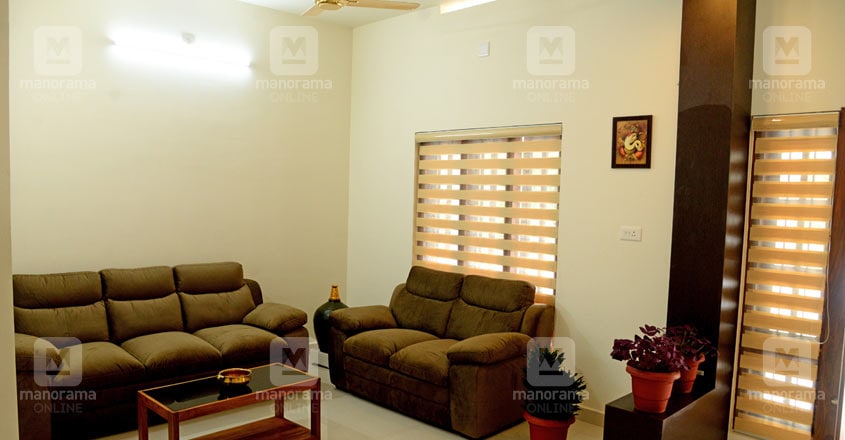 The family had just two demands to engineer Srikant Pangapad who designed this splendid single-storey house. They wanted a minimal house that reflected the simplicity and traditional outlook of the family. And then, the house should have four bedrooms. Srikant deserves credit for designing such a wonderful abode, catering to the dreams and likes of the family members.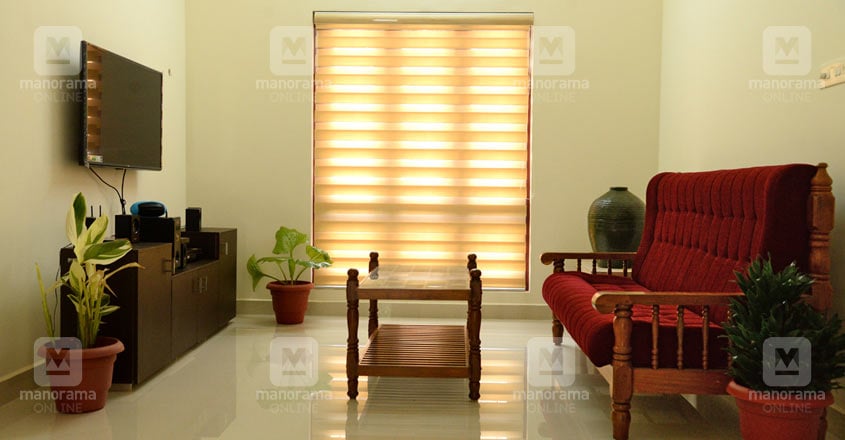 This single-storey house perfectly emanates the charming elegance of the traditional Kerala architectural style. Formal and family living areas, dining space, kitchen with an adjacent work area, store room sit-out and four bedrooms are arranged in this beautiful house designed in 1870 sq ft area.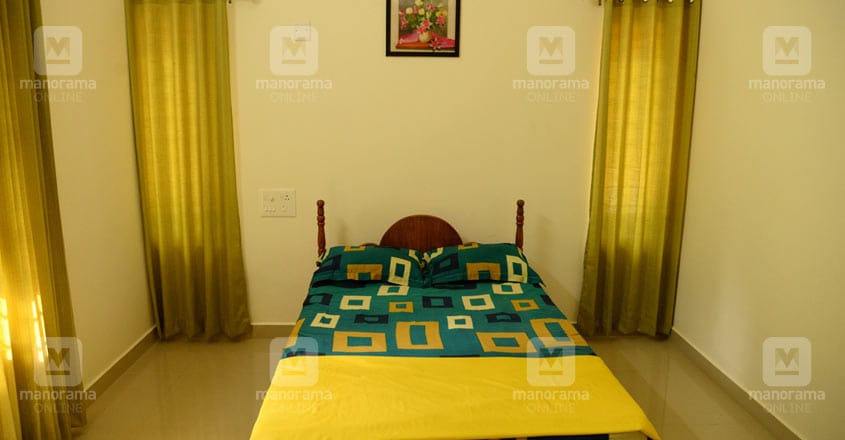 While returning from the fields one could enter the house through a special verandah in the back of the house. Arrangements are made here to wash hands and legs before entering the house. Moreover, this quaint sit-out is where the family members love to gather in the evenings.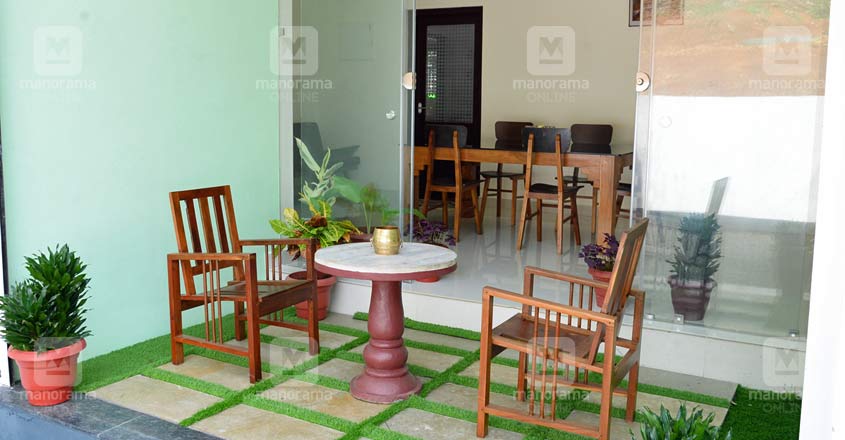 The car porch that has a truss work is built separately from the main structure. The family prefers to park their car a bit away from the house and then clean their hands and legs before entering. This incredible lesson of hygiene proves advantageous especially during times like this when the entire world is fighting the corona virus pandemic.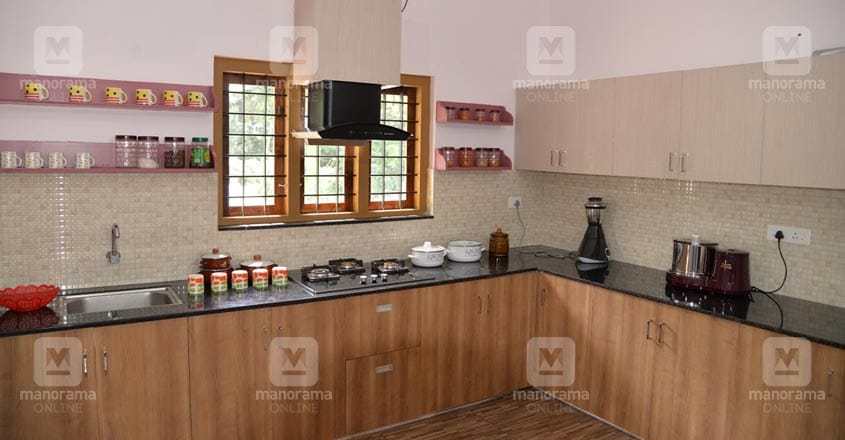 This simple house, with its elegant features and amazing facilities, truly represents the impeccable values and traditional ways of a farmer.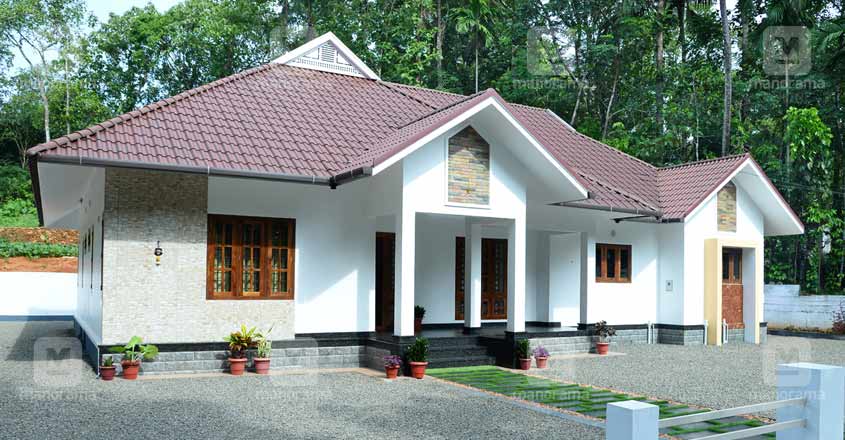 Project Facts
Location – Chirakadavu, Ponkunnam
Plot – 33 cents
Owner – Baburaj Valyedath
Designer – Sreekant Pangapad
PG Group Designs, Kanjirappally
Ph - 9447114080