Irumapra, a serene and picturesque countryside in Melukavu looks straight out of a Sathyan Anthikad or Mani Ratnam movie for its serene nature and calm surroundings.
However, Irumapra has lately been in the news for a different reason. A group of artists, hailing from Irumapra and Melukavu, have been creating beautiful miniature objects and other handicraft items using natural objects like coconut shell, wood, stones and seeds. One of them, Jijo Ilavumakkal, recently made the miniature of the deadly black scorpion using stones and date seed.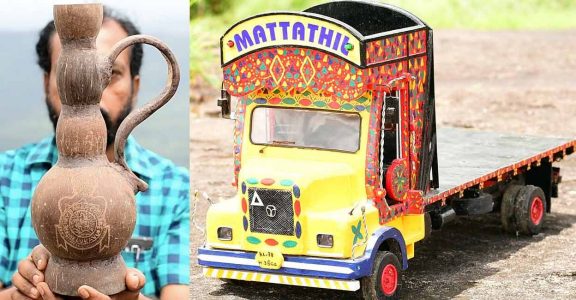 The pictures of it had become viral on the social media, with everyone enquiring about the artist who had created the miniature that looks realistic. In the 1990s, the residents of Melukavu had opened a firm called Kadambari Handicrafts to display and sell the artistic creations of the villagers.
However, Kadambari couldn't last longer due to lack of opportunities for the artists. Now, there has been a renewed interest in the unique handcrafts of Melukavu and local artists wish to turn Irumapra into a major handicrafts hub. For that there should be permanent scope and demand for the display and sale of the locally made handicrafts items and miniatures.
Though they wish to turn Irumapra into a handcrafts village, the artists do not have any idea about the government projects and programs that are aimed to promote indigenous art and crafts. The unique art pieces that take shape in Irumapra and Melukavu could adorn the interiors of homes and offices both in India and outside the country if the government comes up with proper plans and projects regarding branding and export.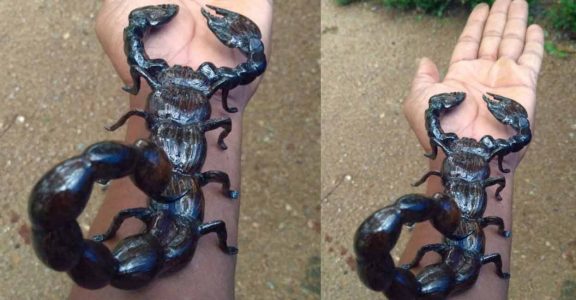 "There are lots of artists here who make amazing handicrafts items. Most of them are either introverts or do not have sufficient opportunities to showcase their work. If they are given visibility and ample opportunities, they can create magic. These handicrafts can surely put Melukavu on the tourism map with the cooperation of government and other tourism promotional organizations," says Santhosh Jacob who is a treasurer at the Kerala Chalachitra Academy and a founding member of Kadambari Handicrafts.