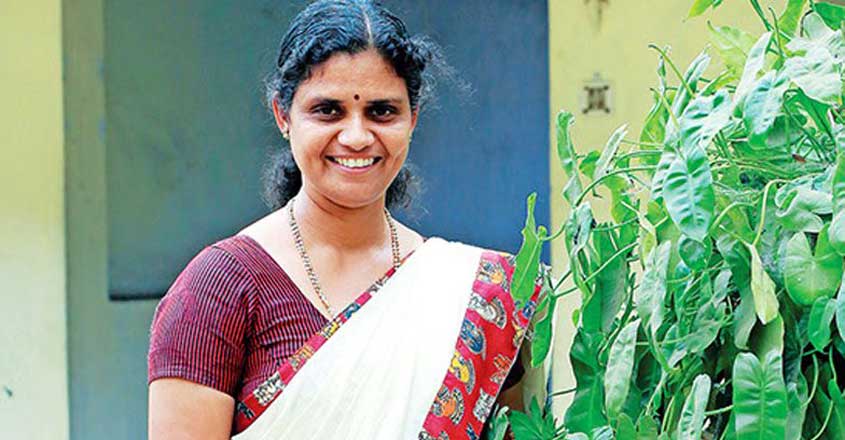 Ambika Soman is an upcoming woman entrepreneur who hopes to strike gold in dry fruits business. Besides packaging and selling dry fruits, Ambika also concentrates on the sale of nutritional grains and pulses which are powdered and packaged.
Food items like jack fruit, tapioca, ragi, turmeric, and mushroom are dried and powdered at Ambika's facility in Thrissur.
Ambika who received special training at Integrated Rural Technology Centre (IRTC) in Palakkad had worked at a co operative firm for some time before becoming a full time business woman. Besides, she chose this particular field as it is easy to source raw materials at comparatively low cost.
Permanent investment
The entrepreneur says that around 500 sqft space is required to set a small unit where different machinery can be housed. Machinery like solar drier and poly house are used to dry fruits efficiently, and pulverizer and grinder are used to ground the various food items and pulses into fine powder. These dried fruits and powders are neatly packed and then sold. Mushroom powder would be sold at various hotels to prepare mushroom soup.
Machinery
The entire machinery including poly house, solar drier, pulverizer/roaster and ceiling/ packing machine cost around Rs 3 lakhs. The solar drier alone costs around Rs 1 lakh.
Ambika says that one should have at least Rs 2 lakh as capital investment. She plans to hire at least four helpers at her unit.
Own outlet
Ambika is all set to start an outlet for her products at Amballoor. Wholesale and retail distribution too would be undertaken here. Micro entrepreneurs and home makers too would be made part of her chain of suppliers.
She hopes to sell her products through online marketing as well. Ambika who holds a masters degree in social work intends to give employment to widows or differently-abed women at her unit.
The entrepreneur hopes that she would be able to make at least Rs 5 lakh as monthly returns from her business, on 20 per cent interest. Ambika hopefully carries forward her business venture with the intention to earn at least Rs 1 lakh a month.