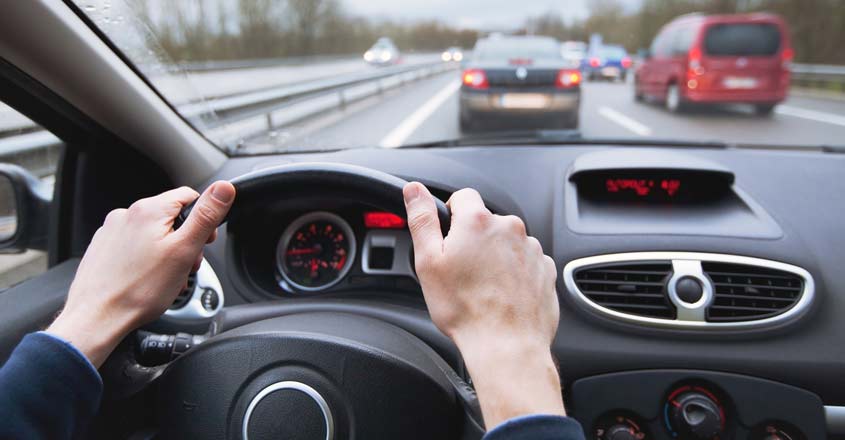 Thiruvananthapuram: As many as 63 clauses of the Motor Vehicles (Amendment) Act, 2019, came into effect on Sunday.
This means heavy fine will be imposed for all traffic offences, such as drunk driving, driving without helmet, driving without seat belts, overloading and underage driving.
That is not all. Those who commit serious violations will have to serve the community for a fixed period. Transport Minister AK Saseendran hopes the clause for community service may change the attitude of the motorists and help reduce road accidents. "Those who commit seriuous offences will have to work at hospitals or palliative care centres to get their licence and vehicle registration certificate back," he said.
For prior offences, if the penalty is decided after September 1, then the higher rates would be applicable.
Rs 10,000 fine for mobile phone use, drunk driving
• Drivers caught for using mobile phones will have to shell out Rs 10,000, as against the previous penalty of Rs 1,000.
• Fine for drunk driving has been enhanced to Rs 10,000 from Rs 2,000.
• Helmet-less driving will attract a fine of Rs 1,000 and suspension of licence for three months.
• Driving with out licence will now attract a fine of Rs 5,000. Earlier, the fine was just Rs 500.
• For not giving way for emergency services such as ambulances, the fine would be Rs 10,000.
• If minors cause accident, then case would be filed against the parents or guardians. The children would be made to go on trial as per the Juvenile Justice Act. The registration of these vehicles too would be cancelled.