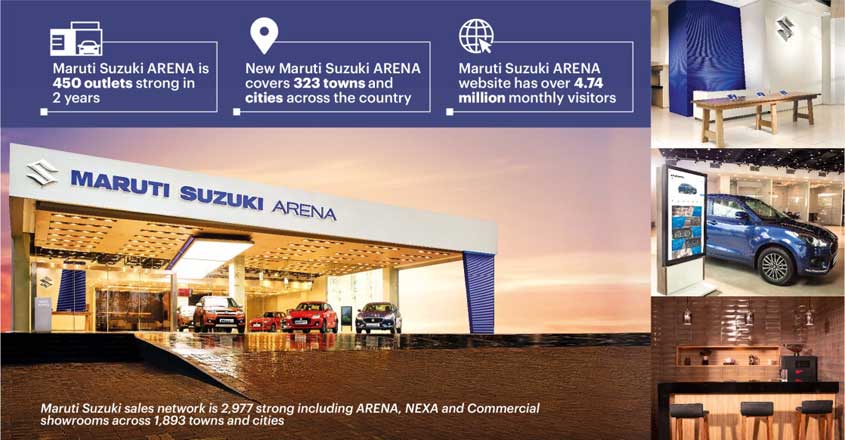 New Delhi: The Maruti Suzuki India celebrates two years of its newest retail channel Arena. Presently, there are over 450 Maruti Suzuki Arena outlets covering 323 towns and cities across the country.
Maruti Suzuki set up its first Arena showroom in 2017 to offer a modern digitally integrated car buying experience for its customers.
The new and transformed Maruti Suzuki Arena has strongly connected with the young customers in the country. The new user-friendly website by Maruti Suzuki Arena enhances the customer's online journey to facilitate stronger decision-making with around 4.74 million people visiting every month.
"We launched Maruti Suzuki Arena with a strategy to transform our network and meet the expectations of offering an evolved car buying experience to the young, dynamic and contemporary Indian customers. The two-year milestone is a marquee statement to showcase our commitment towards customer satisfaction," Shashank Srivastava, executive director (marketing & sales), said.
Arena showrooms are equipped with modern and interactive touch screen panels that consumers can access to know more about the car specifications and features. To enhance the overall understanding for the consumers, navigation portal integrates the online to offline buying experience.
There is also a product vision screen where customers can explore the car of their choice with an interactive touch screen.
The showrooms also have a state-of-art iCreate configurator that offers 360-degree view of the car for easy exploration. ARENA showrooms have Café Consultation Zones and the owner's lounge to add to the customer experience.