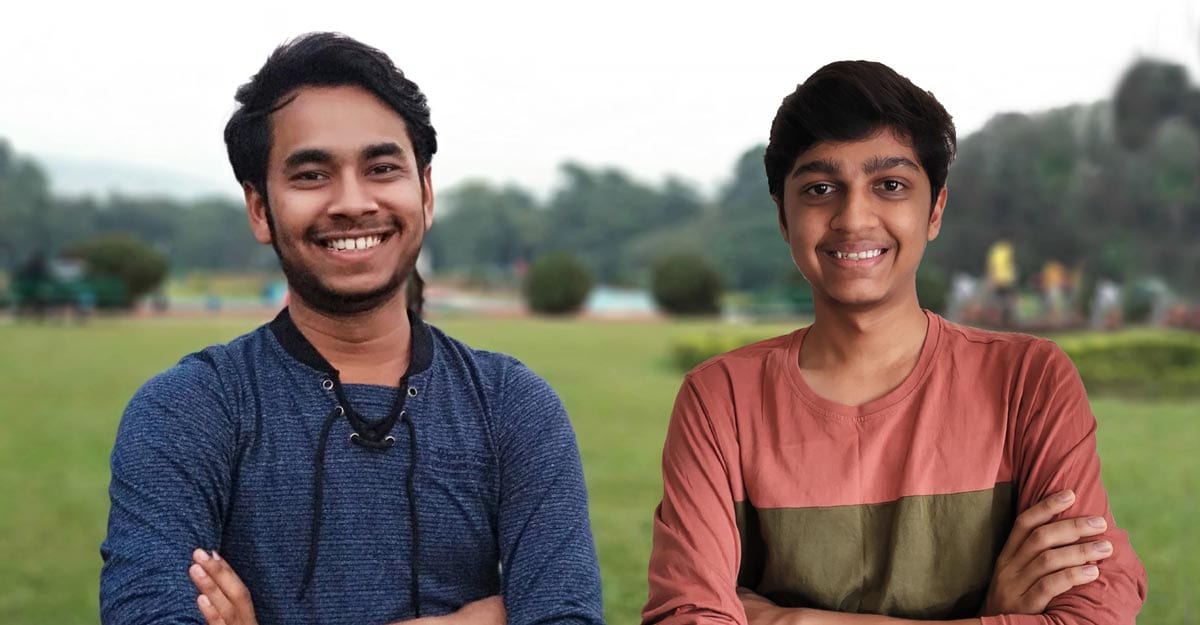 Bengaluru: Two self-motivated civil engineering students from IIT Bombay have developed a mobile application that can scan PDFs with an AI-based (artificial intelligence) dictionary and offers a narration option. Great news — especially for those from a non-English background.
AIRScanner, a free-to-download document-scanning app is a passionate response to Prime Minister Narendra Modi's 'Aatmanirbhar Bharat' call.
Speaking to Onmanorama, AIRScanner developers Kavin Agrawal and Rohit Kumar Chaudhary hoped that their efforts will now inspire youngsters to launch desi apps.
AIRScanner was released on August 15 and aims to end the over-dependence on Chinese apps, of which many have been already banned by the Indian government. The app is available on PlayStore for free download.
AIRScanner stands for Artificial Intelligence-based Reading and Scanning. It is a product of two different concepts: AI reading assistant and document scanner.
"We started working on this app in June this year. With time, our primary motive edged towards making probably India's best document scanning app with AI technology," said Kavin.
On the challenges faced while developing the app, Kavin, a native of Jalore in Rajasthan, said that start-up journeys are never smooth, and this one was no exception.
"We had to be all-rounders in order to establish a stable baseline for our first product (AIRScanner). We did everything ranging from back-end to front-end (UI), web development to marketing, designing posters to creating videos."
He said the development work of the app hasn't cost them anything except three months of consistent hard work and dedication.
"We have not tried for funding yet, but in the near future we will be seeking funds," said Kavin, who loves reading science novels and is an avid gamer.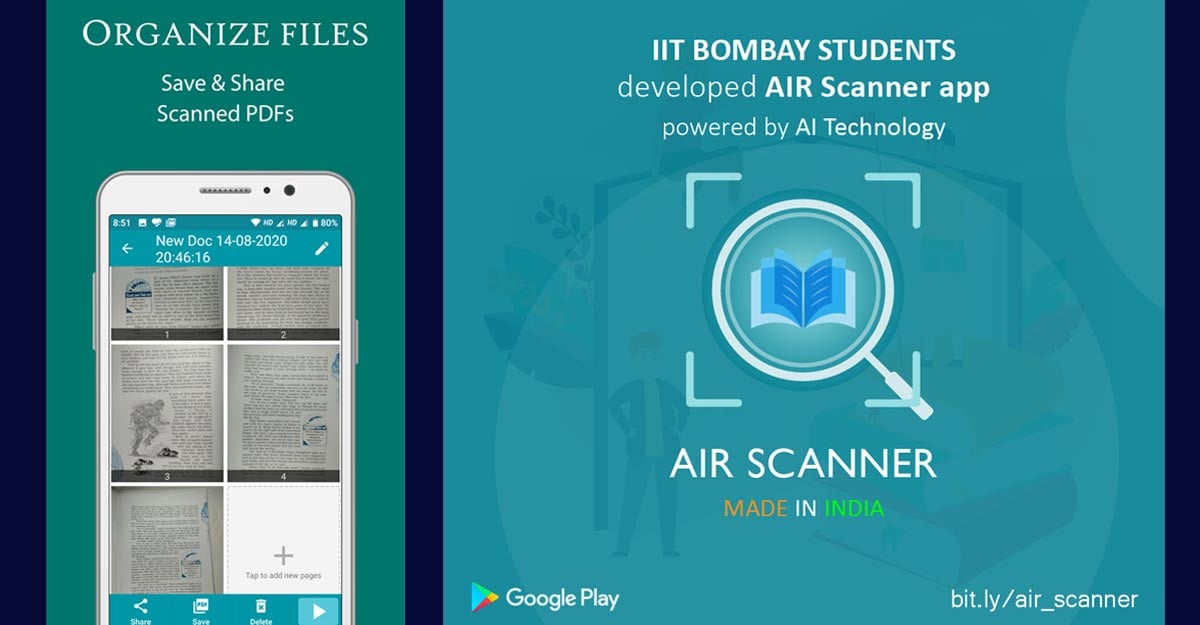 Self-inspired
The duo said they were self-inspired and while developing the app, only thought of the reading problem that a person with a non-English background faced.
"AI reading assistant is a solution which makes reading super easy with AI dictionary. And narrator is an added feature of this app. While we were developing the reading assistant, the government initiated the Aatmanirbhar Bharat Abhiyaan, followed by a ban on 59 Chinese apps, including CamScanner. It motivated us to integrate a document scanner in our app," said Rohit, who hails from Jamshedpur in Jharkhand.
He said the entire project was carried out independently by them from their homes during the lockdown period.
"We didn't have any guide. Since we hail from a reputed university, we got our app properly vetted by internal committee members of IIT Bombay before launching it," said Rohit, a sci-fi movie addict who loves trekking.
The app doesn't show up advertisements, and PDF documents are generated quickly without any watermark.
He said IIT Bombay has been very supportive of their innovation. "As soon as we reached out to IIT Bombay, they had an internal committee test our app — both to check its security and provide necessary feedback on it. They were the ones to give the initial push," said Rohit.
Advanced Version
Having accomplished the roll-out of the first version of AIRScanner, the duo now wants to make the app better and more stable.
"We aim to introduce more innovative features. The unique AI dictionary and the narrator have a lot of scope for improvement. We are working consistently and planning to grow the team as well to make our EdTech product world-class and globally renowned for making reading (in all major languages) easy," said Kavin.
So what took two civil engineering students on to the technology track?
"At IIT Bombay, it's quite normal that people studying 'X' find interest in 'Y' and later pursue that field. And thankfully, our institute allows us good flexibility to take courses and projects in different departments. We are friends since our second year, and we have done projects and hackathons together. We are a team and connect well," said Rohit.
The response to the app has been encouraging in the first few weeks, with thousands of downloads and a decent rating of 4.7 from users. According to the reviews, majority liked the AI reading assistant feature. The app does not collect user information and guarantees complete security.
"After graduation, we have plans to launch more EdTech products based on AI to make learning easy and interactive, under the startup company named Hind AI Labs. We are motivated by the Aatmanirbhar Bharat call. As we speak, our market is flooded with non-Indian products. We want to support the 'Make in India' movement by creating products in the field of IT and education," said Kavin.
(The writer is an independent aerospace and defence journalist, who blogs at Tarmak007 and tweets @writetake.)