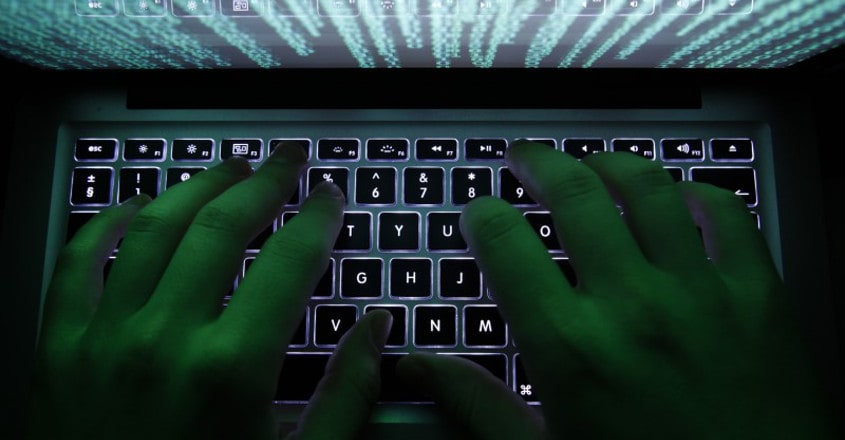 Thiruvananthapuram: Online fraudsters adapt well to new challenges in their business and continue to enrich themselves as the gullible still fall prey to them despite regular alerts by authorities. Every time measures are taken to prevent online fraud, scamsters find new ways to trick you into sending them money or your personal information.
In the latest such case, people are being conned over actor Amitabh Bachchan's popular TV quiz programme 'Kaun Banega Crorepati' and income-tax refunds. The Kerala Police's hi-tech cell has issued an alert over the cyber fraud that is reportedly happening since the past one week.
How people are conned
1. You get a WhatsApp message saying that you are the lucky winner from the viewers of the Kaun Banega Crorepati programme. Your prize money is Rs 25 lakh, adds the message, which is followed by a voice message. You are told to make a WhatsApp call to one Ranapratap Singh in order to receive the money.
2. Call Ranapratap Singh and he will act as if he is busy and ask you to call him the next day (so as to convince the caller that he is not a fraudster who is eager to fleece you).
3. Call Ranapratap the next day and he will tell you to pass on your bank account number and name through WhatsApp. If you provide these info, you will get the photo of a cheque for Rs 25 lakh in your name. By this time, most people fall in the trap.
4. The next message will tell you to send a DD for Rs 15,000 as processing charge. This message is good enough for most people to smell a rat and back out. But there are a few who prepare the DD in the hope of getting the prize money.
5. Now comes the twist. If you back out without paying the processing fee you get a call from another WhatsApp number. You are told that you do not need to pay the Rs 15,000 processing fee and the amount can be deducted from the prize money. Instead, you just have to pass on the one-time password (OTP) received on your mobile phone and the prize money will be released. Most people fall for the bait by this stage. After providing them the OTP, you are told to keep your mobile phone switched off for two hours.
6. Now, once you provide the OTP, you lose your WhatsApp account to the scamsters. Using the OTP, they open a WhatsApp account in your name and send out such messages to con others, effectively making you a partner in their crime.
Cyber alert
• Do not blindly rely on messages and calls from unknown numbers
• If you get a message or a call from those who are not in your contact list, WhatsApp has a facility to report such numbers. Use it.
• Do not respond to calls and messages that seek OTPs and bank account details.
• If you come to know that you have fallen victim to cyber fraud, file a complaint with the police.
• If you lose your WhatsApp account, uninstall the app and reinstall it to recover the account.
ITR fraud
1. You will get an SMS message saying that your I-T refund has been cleared. A bank account will be mentioned in the message. It will ask you to click on a link in the message to provide the correct account number if the number provided in the message is incorrect.
2. If you click on the link, you will be taken to a website similar to that of the income tax department. You will be prompted to login using your user name and password. If you do this, your user name and password will be with the scamsters.
3. Using this personal info, they gather your bank account details to con you or sell the data to others.