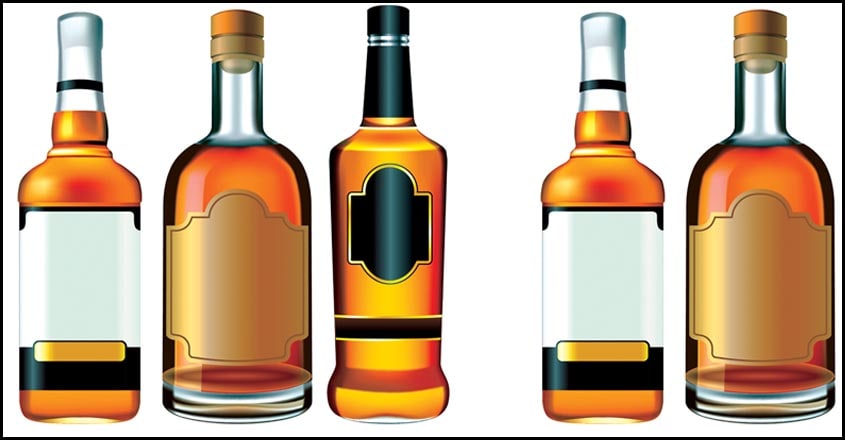 Alappuzha: Four police officers, including a sub-inspector, have been suspended over an incident in which several bottles of foreign liquor seized from a house during a raid disappeared. The officers had also allegedly demanded a bribe to settle the case.
The incident took place at a house near E M S Stadium on the night of May 1. During an inspection, the police officers found 40 bottles of foreign liquor in the house and seized it. They then demanded a large amount as bribe to avoid initiating legal action, according to eyewitnesses. As the house owner refused to pay the money, the officers took away all the seized liquor bottles. However, none of the bottles was brought to the police station.
A probe was subsequently conducted into the incident by DySP, Special Branch and after the report was submitted, the District Police Chief James Joseph carried out another investigation. After these procedures, the suspension order was served on the four officers by the District Police Chief. The suspended officers are Alappuzha South sub-inpector K G Ratheesh, Probationary SI Sunekh M James and civil police officers Abeesh and Dinulal.