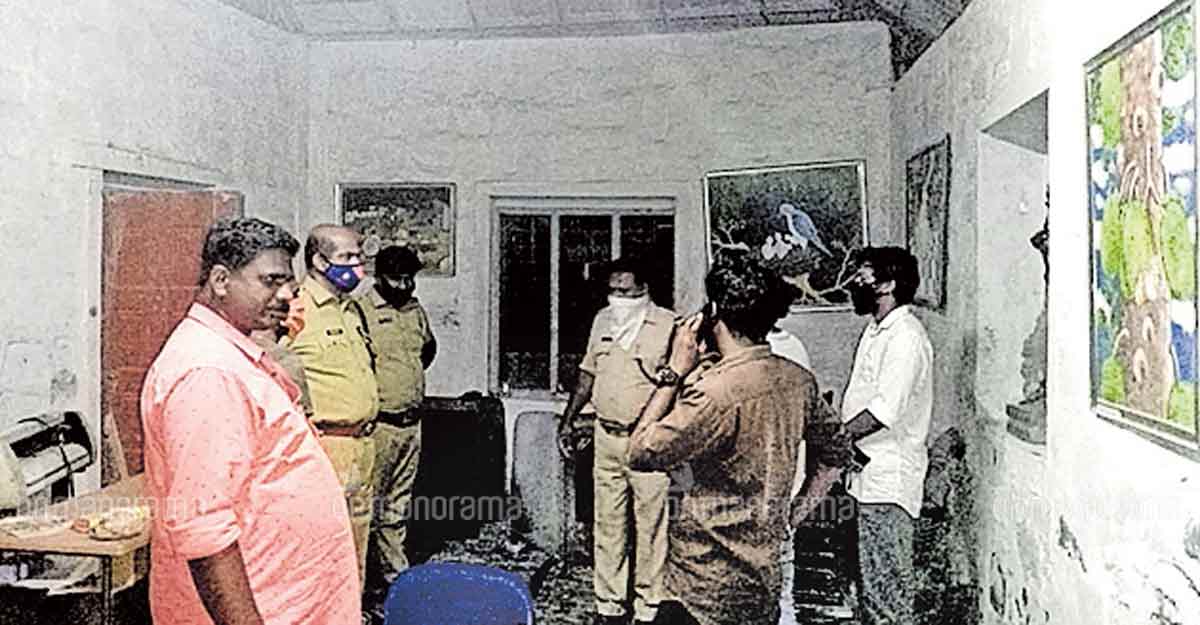 Chengannur: A complaint has been lodged with the police alleging that a gang broke into an idol-making workshop at MC Road in Karakkad and stole a 60 kg Panchaloha idol. According to the owners, the idol was worth Rs 2 crore.
In their complaint, Mahesh Panicker and Prakash Panicker, the owners of Panickers Granites at Thattavilla in Chengannur, said the incident took place around 9:30pm on Sunday.
The owners said the gang members arrived on several bikes and stormed into the manufacturing workshop. They attacked six factory workers and stole the 60 kg idol of Ayyappa made of Panchaloham.
According to the owners, the attackers were led by a Karakkad resident who had earlier worked in the company. He had worked there for about a month-and-a-half.
Mahesh and Prakash, who came to stop the attackers, were also attacked. The windows of the office were smashed. That gang also took a gold necklace weighing one-and-a-half sovereigns that was worn by Prakash, the complaint said.
The Panchaloha idol was being manufactured for installation in a temple in London. More than 1 kg of gold had been used in its making, the workshop owners said.
The injured workers were admitted to the Chengannur district hospital. The police have launched an investigation and visited the workshop. They found that the CCTV cameras at the establishment were non-functional.
The police said there are contradictions in the statements of the complainants and that they have not been able to estimate the loss. Chengannur DySP PV Baby said it is suspected that labour dispute was behind the crime and that the police are investigating.