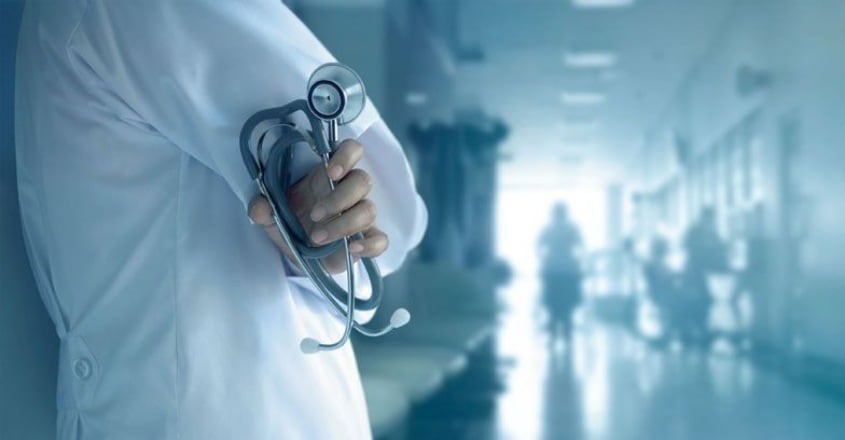 Chengannur: The Kerala Government Medical Officers Association (KGMOA) has demanded action against Alappuzha sub collector Anupam Mishra for allegedly threatening and using foul language against deputy superintendent of district hospital in connection with opening of Covid First Line Treatment Centre.
The state committee of KGMOA has submitted a complaint against the sub collector to health minister K K Shailaja and director of health services. The sub collector alleged that the municipal chairman and tahsildar waited for the doctor for over five hours and called him over phone several times but he didn't respond. The officer said the doctor is not known to him nor had he called him over the phone. It was a revenue official who spoke to him over the phone.
Sub collector Mishra arrived in Chengannur on September 24 in connection with opening of a Covid First Line Treatment Centre at IHRD College in Chengannur . Subsequently revenue officials directed Dr K M Rajeev who was the nodal officer of CFLTC at Christian College, to reach the IHRD College.
The doctor who had just finished his duty and returned home, described the difficulties of opening a CFLTC at IHRD to the municipal officials and college over phone. As he had taken leave on the previous day for education related requirements of his daughter, the doctor conveyed the directions related to the issue to the RMO.
Anupam Mishra had taken charge as sub collector Alappuzha just two months ago. It may be recalled that the officer while being Kollam Sub Collector was suspended from service for jumping quarantine after a foreign trip.
After returning from abroad, the officer left for Bengaluru without informing his superior officer.