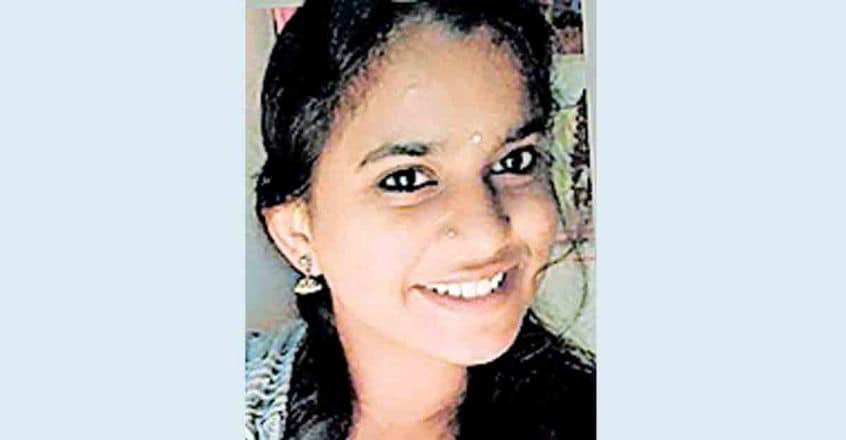 Alappuzha: A kind gesture by a Keralite nurse, Stephy Simon who hand-fed an elderly man in the COVID-19 ward, is winning applause on social media.
Gopi Pillai, 76, was admitted to the COVID ward at the Alappuzha Medical College Hospital. There were no bystanders to help him and Gopi Pillai was reluctant to have food. Nurse Stephy Simon then urged the septuagenarian to have the food and hand-fed him.
Suhail Sani, who was also in the ward, captured the photo and posted on social media. Stephy cared for the elderly man when she was posted on COVID duty at the ward last month.  She works on a contract basis.
After the photo was circulated on social media, several people called up to congratulate her, Stephy said.
Stephy is the daughter of (late) Simon and Sheela of Poonthope in Alappuzha. Sherin is her brother.