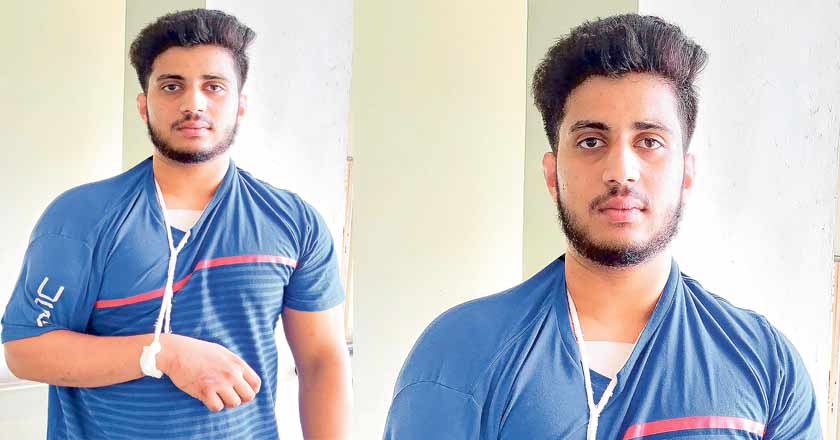 Kalamassery: Ragging at educational institutions across India continue unabated despite oversight by authorities. The latest shocker has been reported from the Government Medical College in Ernakulam. A national-level powerlifting champion was grievously injured after he was ragged by a group of 12 senior students.
The injured is first-year medical student Anex Ron Philip. His right-hand shoulder was dislocated in the assault by seniors, including house surgeons.
The doctors have recommended him one-month rest. He has been admitted to the Medical College Hospital.
Philip had secured admission for the medicine course through sports quota.
With the injury, Philip is unlikely to take part in the National Powerlifting competition to be held in Mumbai in January. In his complaint to the principal, Anex stated hat senior students assaulted him during ragging.
Anex was assaulted by the gang during the arts festival at the college ground on Wednesday midnight.
College vice-principal Dr P Anil Kumar said that the student's complaint would be handed over to the police and a three-member council, comprising department heads, would be constituted to probe the ragging incident.
Philip was the national champion in 2017 and 2018.
He had represented India in the World Sub-junior Championship last year and secured the fifth spot.