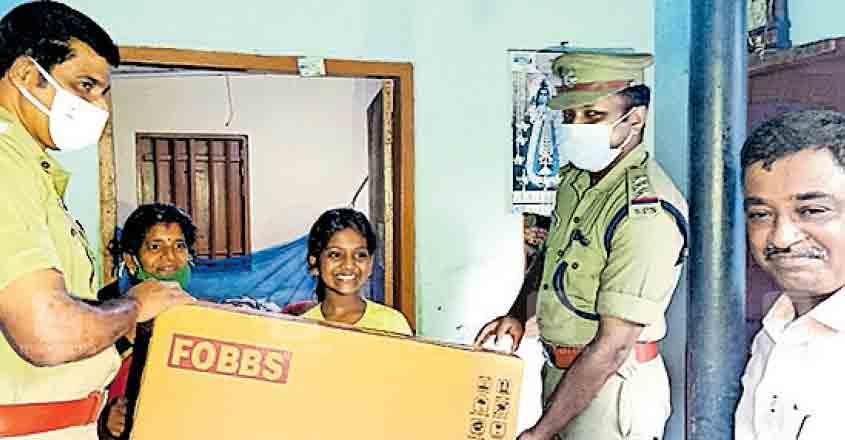 Kochi: Parvathy Krishnan, a Class 7 student at Kendriya Vidyalaya, Kadavanthra, received a surprise gift from the police - a brand new LED television. What made the police officers buy a television for Parvathy was her noble gesture of turning up at the Central Police Station in the city with her plastic piggy bank to donate its entire contents to the Chief Minister's Distress Relief Fund (CMDRF).
When the police officers asked Parvathy, who came to the station along with her mother Padma Kumari, how much money the piggy bank contained, the young girl replied that she had no idea. The police officers soon opened the piggy bank and found Rs 3,377 inside.
Later, the officers went to Parvathy's house near BTH to congratulate her for the gesture. There, they saw that the television was not in working condition and decided to buy a new one for the young girl student. The officers led by Superintendent of Police K Lalji and Inspector S Vijay Shankar pooled in money and purchased a new television which was presented to Parvathy on the same day evening.
Earlier, Parvathy had donated all her savings to the flood relief fund, following which the then District Collector K Mohammed Y Safirulla had arranged an admission for the youngster in the Kendriya Vidyalaya.
Parvathy's father Krishnan earns a living selling tender coconuts near TDM Hall in Kochi.