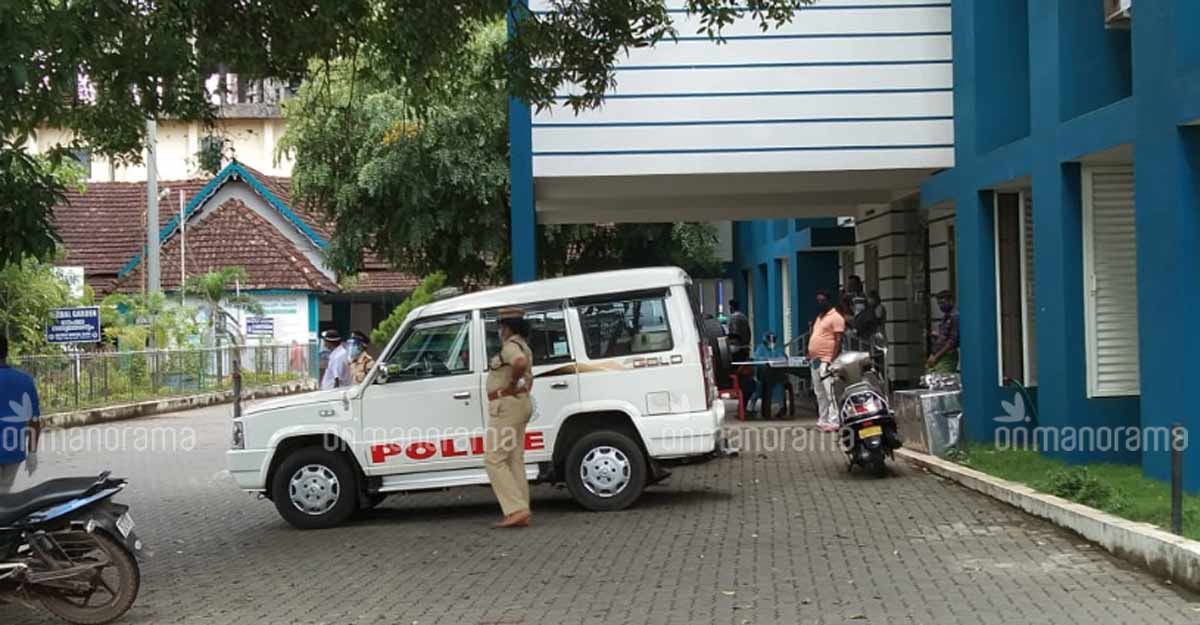 Kochi: A curfew has been imposed in Ernakulam's Aluva municipality and neighbouring panchayats effective from Wednesday midnight. The curfew comes amidst the rising number of COVID-19 cases in the area.
Shops in the area will only remain open from 10am to 2pm.
Chengamanadu, Karumalloor, Kadungaloor, Alangadu, Choornikara and Edathala are among the panchayats where Section 144 is imposed. Section 144 prevents the gathering of four or more people in a public place.
Wholesale of commodities will be allowed in these areas from 7am to 9am and retail from 10am to 2pm. Medical stores can function round the clock.
Karunalayam convent where COVID-19 has been confirmed in its inmates will be designated as a closed cluster. Minister V S Sunilkumar announced the decisions after a district-level COVID review meeting.
Pezhakkappalli fish market in Muvattupuzha will also be closed down. The minister said infection rate has come down in Chellanam coastal area after imposing strict containment measures.
In the areas where the curfew is in place, people have to inform the police, panchayat officials and revenue officials the details of marriage and funeral functions in advance. These ceremonies should be done in compliance with the restrictions directed.
All private hospitals in the district which are closed following COVID cases being detected have been ordered to reopen from Thursday after sanitising the facilities.
Critically ill patients who are admitted to private hospitals and tested positive for COVID have to be treated in those hospitals itself if they have the facilities to do so. Medical colleges should be informed in advance before shifting patients in a serious condition to there.
Antigen tests will be conducted on those who stay in the COVID-19 first line treatment centres (CFLTC) for 10 days. Among them, those who test negative will be discharged.
The district authorities have arranged 3,752 beds in 72 first line treatment centres.
Out of the 80 new COVID-19 cases in the district on Wednesday, 75 were contact cases.
Eleven more cases were reported from the Keezhmadu cluster on Tuesday while 12 tested positive in the Aluva cluster. Four contracted the virus in the Chellanam cluster. Eighteen nuns of a convent at Keezhmadu tested positive. The positive cases include eight health workers also. With the cases rising in the coastal area of Chellanam, a first line treatment centre has been set up at the parish hall of Kannamali St Antony's church. Fifty beds have been arranged there.
The government has also declared new containment zones in the district. Fort Kochi, Kalvathy, Eeraveli, Mattanchery divisions which fall under the Kochi Corporation have been made containment zones.