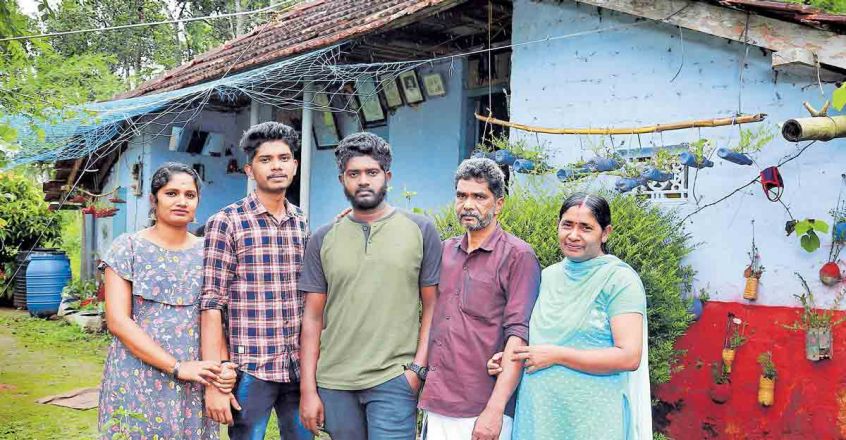 Kochi: "Let the money come first. Then we can decide what to do with it," says Anandu Vijayan, still in disbelief after winning the Kerala Lotteries' Thiruvonam bumper prize of Rs 12 crore.
Anandu, an accountant at the Elamkulam Ponneth temple in Kochi and the son of Poovatholil Vijayan of Valiyathovala at Erattayar in Idukki, handed over the lottery ticket at the Federal Bank branch on Sunday through a bank official whom he knew. He then left for Erattayar from Kochi in a taxi.
Anandu told 'Manorama' that he could not even sleep on Sunday night after he was informed that he had won the lottery. He had joked with his friends that he would win the bumper prize this time, but now he has still not been able to accept the fact that it has become a reality, he said.
He said he first informed his parents Vijayan, a painting worker, and Suma about the fortune that would take his life in a new direction, away from the difficulties being faced now.
Anandu says he has faced a lot of difficulties in life. He worked at a shop while doing his graduate studies at Puliyanmala Christ College. He would got straight to the shop after college and then go home after work. He had to climb over 100 metres to reach his house that is on top of a hill. 
The run-down house made of mud and clay is many years old. Anandu said they have to shell out money for vehicles to bring fresh water. During the lockdown period, he had to spend Rs 5,000 only on getting water, said Vijayan.
Anandu's sister Athira, an MCom graduate, works as an accountant in a private company in Kochi. His brother Arvind has completed BBA.
Anandu said he has not decided if he would continue working as an accountant at the temple. "Let the money come and then I will think about it," is his answer again.
Rs 1 crore for ticket sold in Amayannoor
Ponkunnam: The second prize of Rs 1 crore in the government's Onam bumper was won by a ticket sold in Amayannoor. 
The prize went to the ticket with the number TG787783, which was sold by the Devmata Lucky Center owned by K K Bijumon of Karikattu House in Chengalam. The centre has agency stalls at Ponkunnam, Kodungoor, Pallickathodu and Amayannoor.