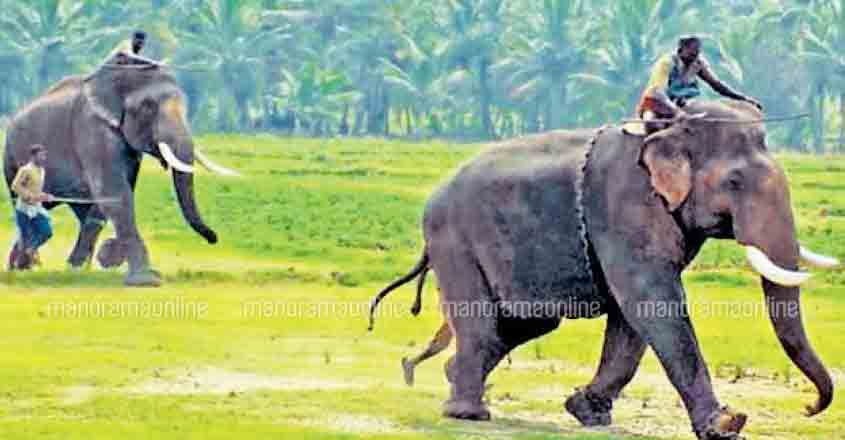 Marayoor: The forest authorities  are on the horns of a dilemma as a rogue wild elephant is giving sleepless nights to them as well as farmers near Udumalpetta in the Tiruppur district of Tamil Nadu. Efforts to chase the crop-raiding tusker Chinnathambi back to forests did not bear fruits, as the wild tusker scared away kumkis, roped in by the Forest Officials.
Kumkis are trained elephants employed to trap, tame or calm down wild elephants.
Chinnathampi who has been camping at Krishnapuram, near Udumalpetta, for the past 10 days, scared away kumkis named Mariappan and his partner Kaleem, for kilometres across the farmlands and the two kumkis ran for their lives.
The Tamil Nadu Forest Department is looking forward to the court order that will decide on the fate of the wild tusker. It had informed the Madras High Court that Chinnathampi will be captured and sent to an elephant camp.
Earlier, a wildlife activist had moved the High Court requesting the latter to prevent the attempts of the Forest Department from converting Chinnathampi into a kumki elephant. In his petition, the activist has submitted that the wild pachyderm would be subjected to physical torture in the process of taming down its behaviour.
The judge has posted the matter for Tuesday. The Forest Department has thus put on hold its efforts to drive the tusker back to the forest and is looking forward to the court verdict.