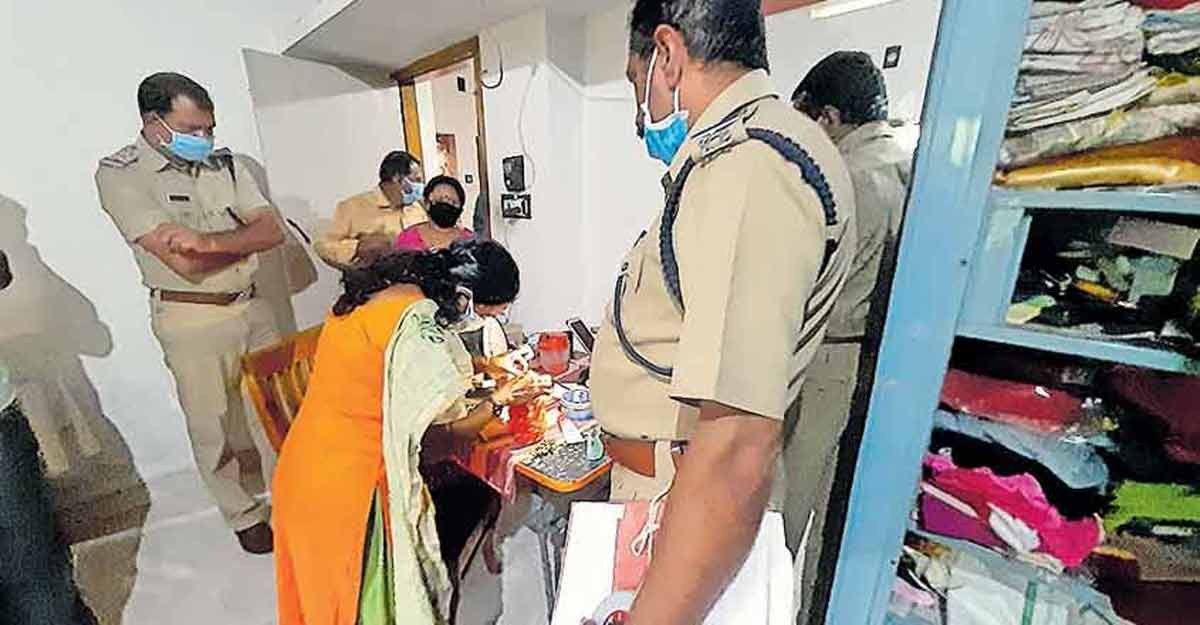 Nedumkandam: Thieves go about their activities in peculiar ways to outwit their targets. Some go to the extremes to cover their track. A canny thief who broke into a house at Balagram near Nedumkandam in Kerala's Idukki district made away with nearly 23 sovereigns of gold ornaments that were for use by a bride to-be. Before decamping, the robber had replaced the ornaments with imitation jewellery!
The target of the yet-to-be-identified thief was the house of P K Reji. The lost jewels were kept in a bag kept inside the almirah.
Reji had locked up his house and gone to a hospital in Kottayam along with his family on July 2 and 8 to seek treatment for his wife. It is suspected that the robbery was committed during one of these days.
The thief likely brought the fake jewellery in a bid to delay the detection of theft. The family realised that the gold was stolen only when they checked the almirah on Thursday.
The gold ornaments were procured for the wedding of Reji's daughter. The wedding was fixed recently.
There is no sign of the house being broken into. The key of the almirah was kept underneath the bed when the family was away. The thief used this key to open the almirah and make away with the gold.
Forensic experts conducted checks at the house and found one unusual fingerprint. The team led by Cumbummettu CI G Sunil Kumar and Nedumkandam SI Rasaq also conducted checks and have reportedly got crucial leads.
This is the second robbery at Reji's house in six months. About 14 kg cardamom was stolen earlier. As he was busy with hospital visits then too, he did not file a complaint then.
A spare key of the house was lost about 10 years ago.