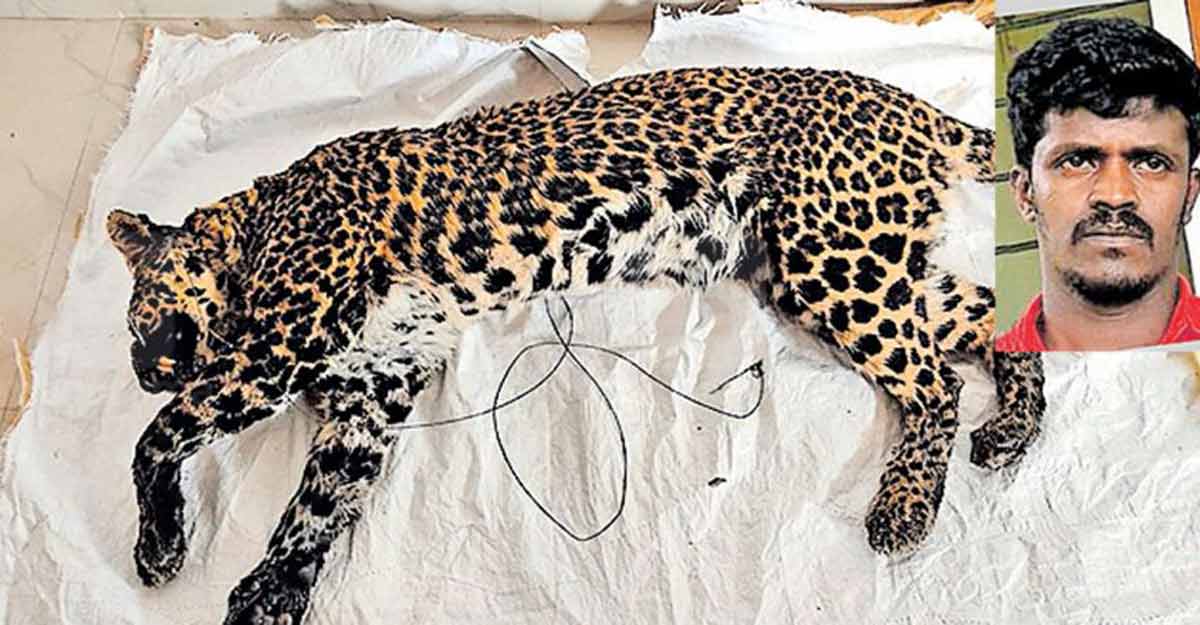 Munnar: A 34-year-old man has been arrested for killing a leopard in Munnar.
A Kumar, of the Kanan Devan company's Kannimala estate lower division, was arrested by the forest department. He had set a trap for the leopard after it killed his cow more than a year ago.
The four-year-old leopard was found dead in the trap at the Kannimala estate lower division on September 8.
The forest department had initiated a probe into the wild animal's death and the culprit was nabbed, revealing the revenge tale.
The leopard had mauled the cow to death in broad daylight, while it was out grazing.
The cow was his sole means for a livelihood and Kumar vowed to take revenge, the neighbours said.
Kumar then set up a trap and had been waiting for the leopard for the past 1.5 years. He used to frequently check the trap on the sly, Kumar told the forest personnel.
Finally, the leopard fell into his trap and Kumar hacked the wild beast to death using a knife.
The murder mystery was unravelled after the neighbours informed the forest personnel of Kumar's revenge tale.
Munnar ACF B Sajeesh Kumar and range officer S Hareendranath were part of the team that arrested the culprit. The accused was presented at the Devikulam court and remanded.