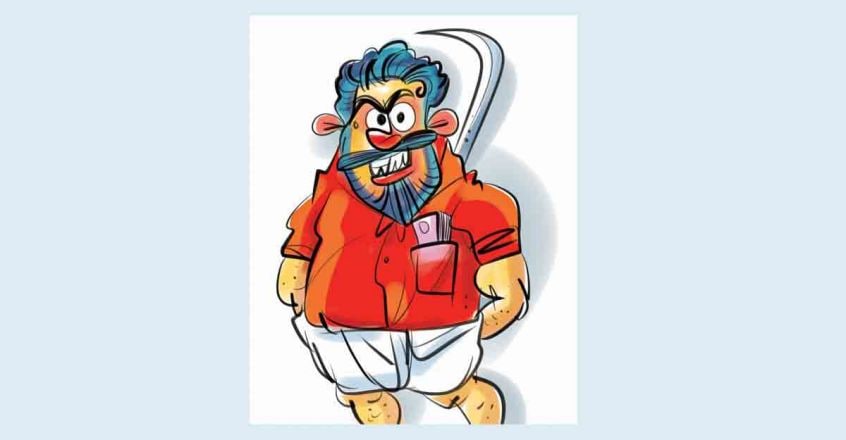 Munnar: In an incident which has exposed the sway of anti-social elements within the ruling CPM in Idukki district of Kerala, a CITU leader gave quotation for eliminating a party local committee secretary.
In a complaint submitted to the CPM state leadership, the local secretary has alleged that the CITU leader gave a contract of  Rs 5 lakh to a goonda to get him murdered.  The trade union leader allegedly gave the quotation to settle scores with the local secretary who had questioned his corruption.
According to the local committee secretary, the CITU leader had indulged in corruption using his political clout. The complaint has been given by the secretary of a local committee which comes under the Munnar Area Committee against the leader of CITU drivers union who also happens to be a member of the same party committee.
Many allegations had cropped up against the CITU leader including encroachment of government land, selling encroached land to private parties using his political influence,  removing mud deposited in government and private land following massive landslides occurred during recent floods and selling mud, causing losses to the government and private parties.
According to the complaint given by the CPM  leader, the quotation for eliminating him was given after he raised the corruption issue of the CITU leader in the party committees. It is believed that the CITU leader had foreseen party disciplinary action coming against him hence he gave the quotation for murdering the CPM leader.
The murder contract was given secretly to one of his friend and a resident of Chokkanad in Munnar who is involved in a number of criminal cases. However, later the CITU leader and the contract killer had an argument over another financial deal.
In the midst of heated arguments between the CITU leader and contract killer in CPM Munnar Area committee office, the latter made the startling revelation about the contract given to him by the trade union leader to murder party local secretary.