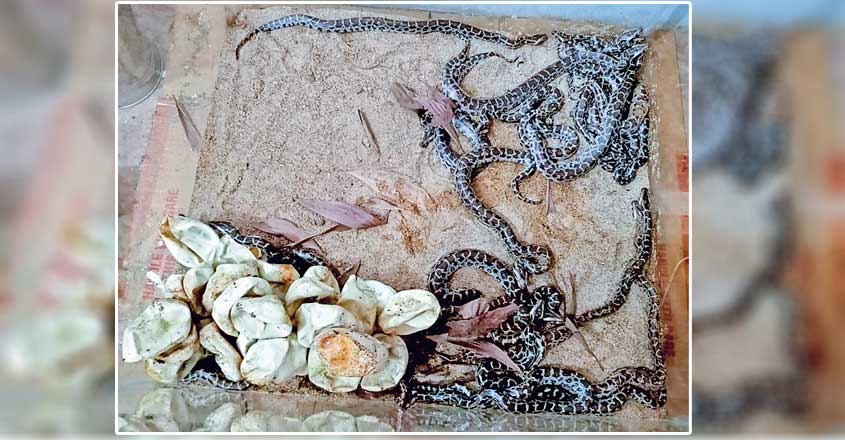 Payyannur: Twenty-five python eggs, recovered from a jewellery shop at Payyanur in Kannur, hatched successfully through artificial incubation.
The non-venomous snake and its 27 eggs were found at the Janata jewellery shop in the town on May 2 amid the COVID-19 lockdown. Forest officials were immediately alerted. Wildlife rescuer Pavithran Annukkaran caught the python and released it into the forest.
Also, measures were taken to incubate the eggs. Twenty-five of the 27 eggs hatched and 0.5-metre-long hatchlings slithered out.
A team led by Taliparambu range officer Jayaprakash will release the hatchlings into the forest.
Pavithran had caught another python, recently, from the house premises of his neighbour Shymala Madhavan, a former panchayat member. The python was released into the forest and steps were taken to incubate its 20 eggs.