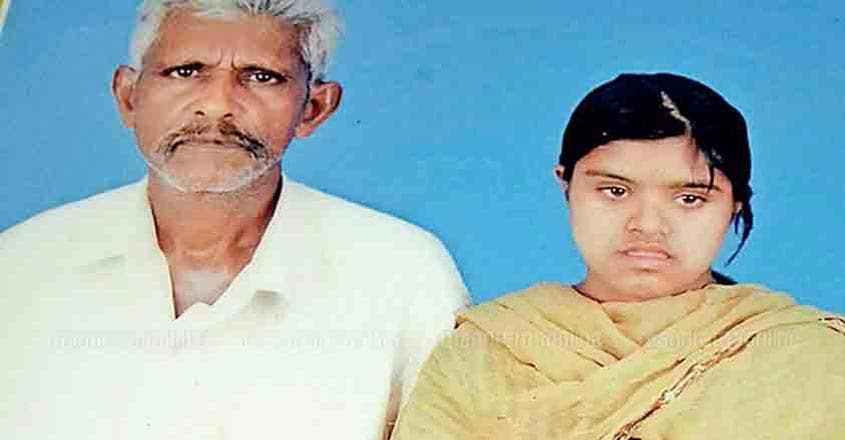 Vellarikundu: An old man and his disabled daughter here in Kasaragod district have been running from pillar to post for a house and a piece of land promised by the government.
Sukumaran and Mallika have been denied them despite a government scheme to the victims of endosulphan poisoning.
Sukumaran had built a hut on a plot that Karindalam revenue authorities had 'showed' a few years ago. But some locals set on fire the hut and whatever belongings they had. A police complaint yielded no result, and efforts to get a title deed bore no fruits.
Karindalam Village authorities promised to take up his issue in 2012 after his hunger strike in front of the office. But nothing has happened so far. After unsuccessful applications to district collector and tehsildar, Sukumaran now plans for another hunger strike in front of the collectorate to secure the promised plot and house.
Mallika's Rs 1,500 monthly pension for endosulfan victims is the only source of income. Her mother died long back. Sukumaran was a manual labourer, but he can't work now due to arthritis.
The Kerala district had come to limelight nationally and even globally a decade back when the plight of endosulfan-affected people became public. A generation was affected with hereditary diseases and cancers of all forms as a result of the excessive use of the pesticide endosulfan in nearby government-owned plantations. Residents of 15 villages were affected by prolonged aerial spraying of the pesticide since 1976 in cashew plantations owned by the Plantation Corporation of Kerala.