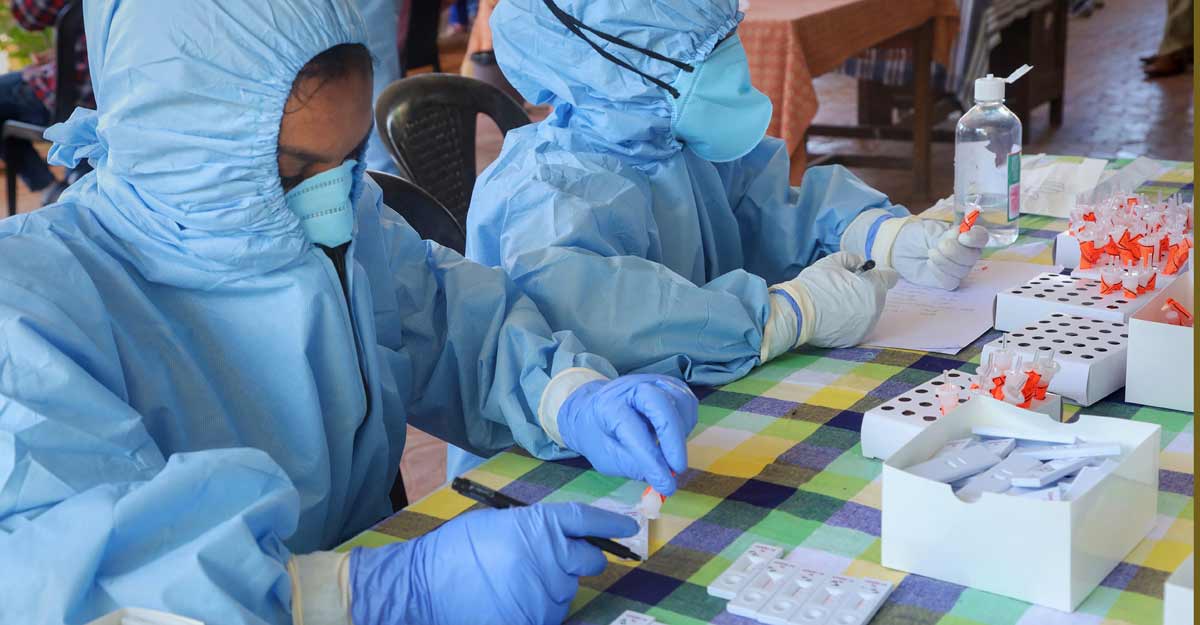 Forty-three people who attended a wedding in Kerala's Kasaragod district on July 17 have tested positive for coronavirus infection, prompting authorities to take action against the person who organised the event.
The wedding took place at a house in the fourth ward of Chengala panchayat. It was the bride's father who tested positive first. All the 42 people, tested positive in the past few days, had come in contact with the man, a district official said. The bride and groom have also tested positive, according to reports.

Only 50 people are allowed to attend a wedding as per the restrictions in place to contain the COVID-19 pandemic. Over 100 people attended the wedding, according to preliminary investigation by officials.

All those who attended the function have been instructed to be room quarantined for the next 14 days. Those who develop symptoms should contact the nearest primary health centre, District Collector D Sajith Babu said.

The collector on Saturday ordered the police to register a case against the person under the Kerala Epidemic Diseases Act. The offence invites rigorous imprisonment up to two years and a fine of Rs 10,000.

The collector urged the people to avoid all functions where people gather in large numbers in the wake of the rising COVID cases.

Kasaragod district reported 105 more cases on Saturday. Of them, 88 patients contracted the disease through contact. There are over 600 active cases in the district.