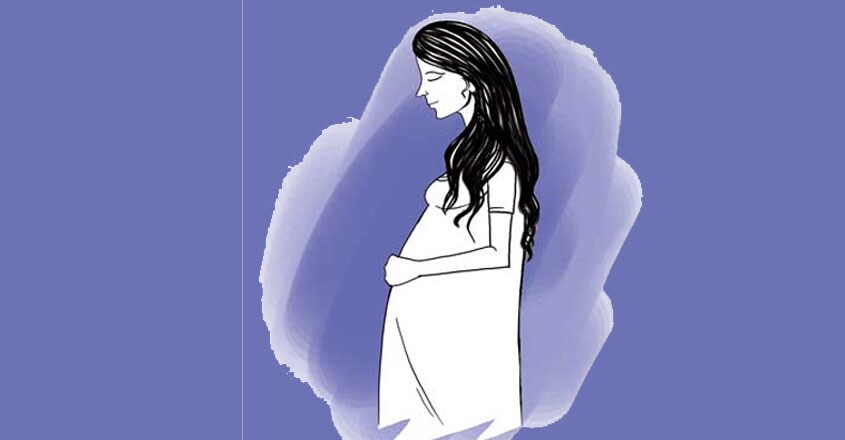 Kollam: In a shocking incident, a pregnant woman gave birth to a girl child while walking to the washroom at ESI Hospital, Ashramam here allegedly due to the negligence of the authorities. The infant which fell on the ground and hit its head on the floor suffered breathlessness and tremors and was shifted to a private hospital in Kollam.
The woman Viji, a native of Uliyakovil, had reached the ESI Hospital on July 6 for a COVID-19 test. Even though her delivery was scheduled only for July 16, Viji was asked by the hospital authorities to get admitted that day itself.
Viji felt labour pains from the midnight of July 6 and she informed the hospital staff about it. However, no medical personnel attended to her. By early morning on July 7, Viji's pain intensified and she also had bleeding. But again the hospital personnel ignored her pleas for assistance and reportedly even ridiculed her.
Around 5 am, Viji felt like using the washroom and was walking towards it from the ward when she gave birth to the child. Viji's relatives, alleging apathy on the part of the hospital authorities, said that she was shifted to the labour room much later after the infant had fallen on the floor.
Sometime afterwards, the paediatrician examined the newborn and said that it was alright. However, when Viji fed the baby, it showed breathlessness and tremors. The newborn was immediately shifted to a private hospital, where it was revealed that the baby had swallowed some amniotic fluid, leading to the troubles.
The newborn is the first child of Viji and her husband Rajesh. Viji is still undergoing treatment at ESI Hospital.
No response from the hospital

Authorities at ESI Hospital refused to react to the incident. While the superintendent was unavailable on phone, the staff at the Maternity Ward also remained unresponsive.