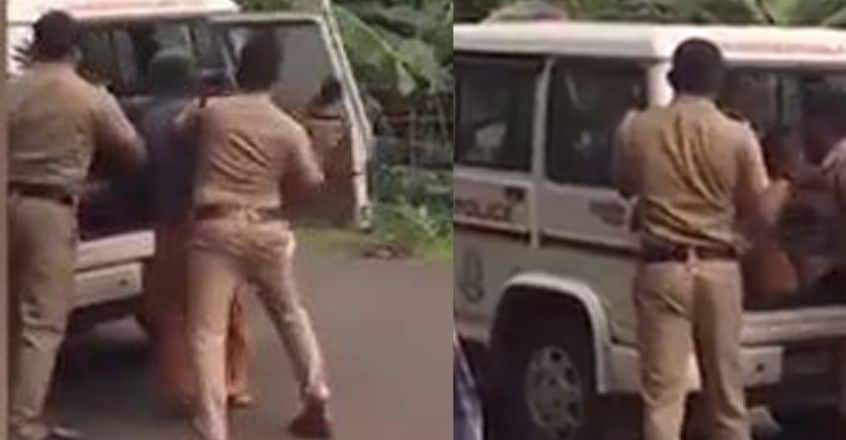 The SI who assaulted an elderly man in Chadayamangalam in Kerala's Kollam district on Wednesday morning has been transferred to KAP battalion in Kuttikkanam for rigorous training.
The Kollam Rural SP informed that further action will be taken after a detailed investigation.
SI Shajeem allegedly assaulted an elderly man, identified as Ramanandan Nair (69), who was travelling on the back of a bike without a helmet. Ramanandan reportedly refused to pay the fine enraging the police officials.
Ramanandan was slapped in the face and dragged into the back of the police jeep. He and his friend were on their way to work. Both were not wearing helmets. Police stopped them on their way and charged a fine of Rs 1,000. When it emerged that the two did not have money with them, the SI dragged them away and assaulted them.