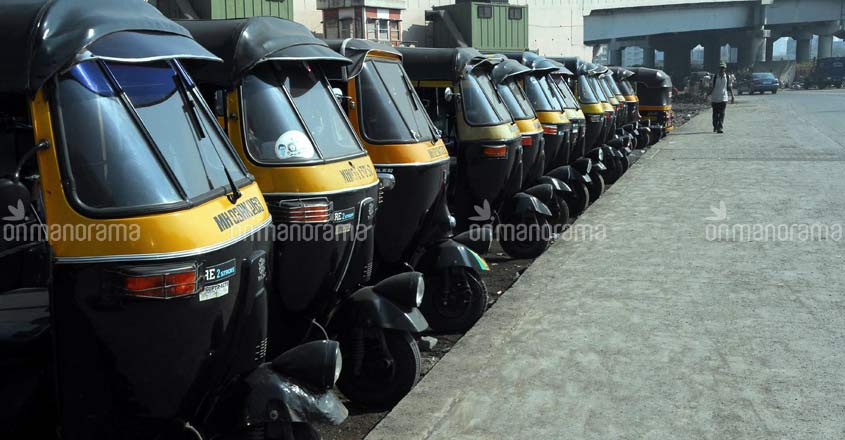 Kottayam: Autorickshaws are back on the roads in the town after an agitation against the decision of the district authorities to make fare meters compulsory. The five-day strike was called off on Monday after the trade unions of autorickshaw drivers agreed to operate their vehicles with meters. The district collector, on his part, said that he would ensure that meters will be operational in the autos.
The auto strike came to an end after talks held between district collector P K Sudheer Babu and the leaders of various unions of the autorickshaw drivers on Monday.
The divisions among the auto drivers against the continuing strike also helped reach the settlement soon.
At the meet it was agreed that drivers would make operational the fare meter once the passenger gets into the auto. For destinations where the driver has no possibility of getting a return trip, the driver can charge an additional 50 percent of the rate which comes after the minimum charge of Rs 25.
The Regional Transport Office has been entrusted with the task of deciding the town limits.
Strict action will be taken if autos without town permit pick up passengers from the town limits.
"The autos will charge fares agreed upon during the talks. If auto drivers still arrive with defective meters, the legal metrology department has been asked to fix them the same day. If autos do not use meters, strict action will be taken," Sudheer Babu stated.