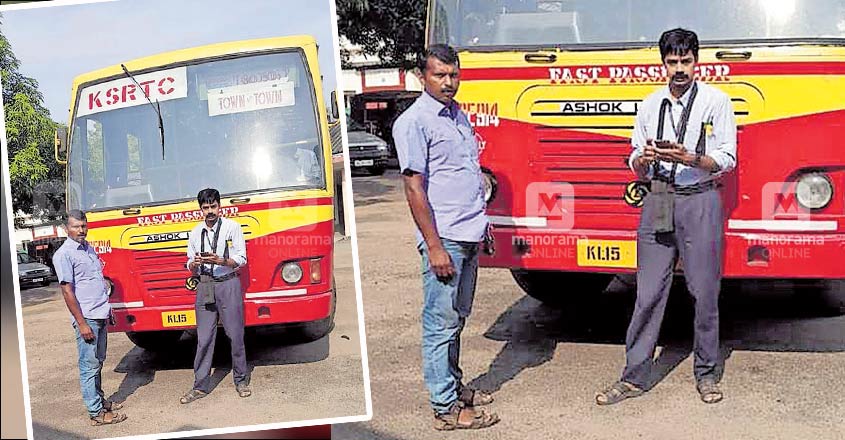 Mundakkayam: A passenger on a Kumily-Kottayam bus of the Kerala State Road Transport Corporation (KSRTC) owes his life to the alacrity shown by the crew and, of course, timely medical attention.
Bus conductor Senthil Kumar and driver Binu Kuruvilla rushed Salim Syed Muhammed (52) to hospital on the bus as he suffered a heart attack around 8.45 am on Sunday.
After taking the consent of higer-ups in the KSRTC and other passengers, Binu drove the hospital-bound bus at maximum possible speed with headlights switched on. The bus did not stop anywhere till it reached the Mundakayam Medical Trust Hospital at Mundakayam in Kottayam district.
Along the way, Salim's relatives were also informed of the matter and Senthil, along with Binu, remained at the hospital till they arrived.
Timely medical attention thus saved the life of Salim, who was later shifted to a hospital near his house at Erattupetta. Salim had boarded the bus from Kuttikkanam.
Binu is a resident of Kambammettu in Idukki district and Senthil belongs to Chittur in Palakkad district.