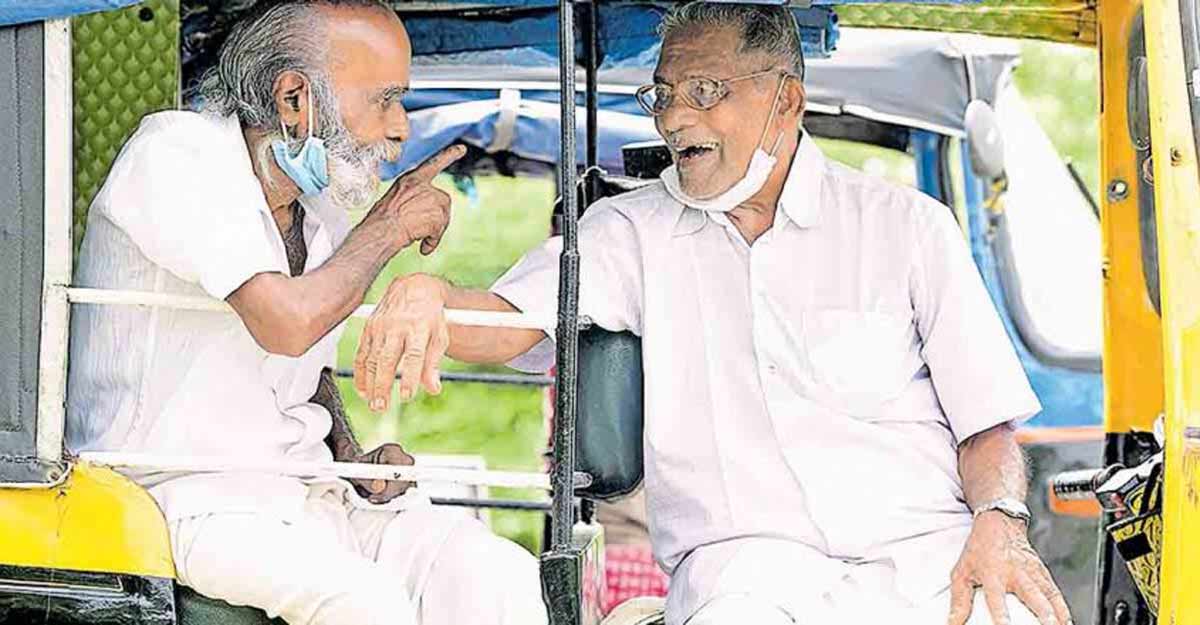 Kottayam: When K A Raman and Kunjunju decided to become auto drivers, there were just four autorickshaws in Kottayam town. That was six decades ago.
Now, 84-year-old Raman and 82-year-old Kunjunju continue to drive their autorickshaws around the busy streets of Kottayam town. Kudamaloor native Raman has been an auto driver for 63 years, while Kunjunju from Poovanthuruthu has been at the job for 60 years.
Both of them had started off from the Kalpaka auto stand in Thirunakkara. Then for years, they were at the old press club auto stand. But Kunjunju moved around various auto stands and now is at Kaduvakulam, while Raman continues to be at the auto stand near the old press club.
Raman still offers rides to the townsfolk in his auto but Kunjunju has taken a break, considering the COVID-19 spread.
However, their children and grandchildren have been urging the duo to call it quits.
But the octogenarians insist that they want to continue with their jobs as long as they can.