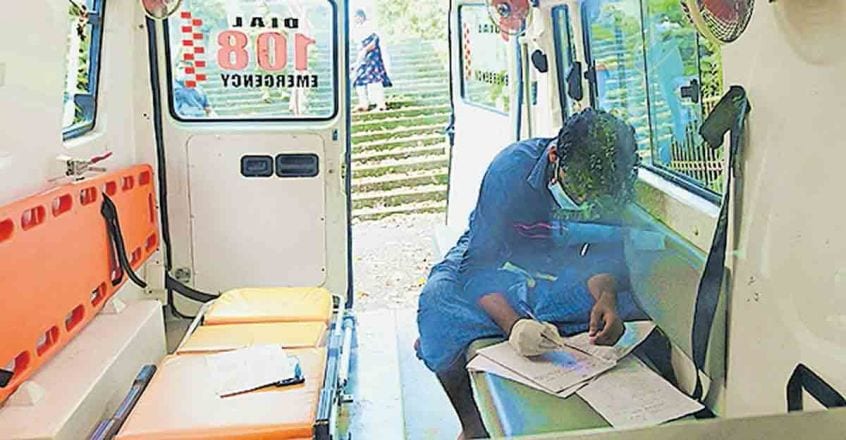 Kottayam: A young man who has been found to be COVID positive gave an exam by sitting in an ambulance provided with all safety measures.
The student hailing from Arpookara and a student of NSS Cooperative College in Thirunakkara, wrote the final exam as part of his Higher Diploma in Cooperation (HDC) course.
He has been undergoing treatment at the First Line Treatment Centre for COVID near the MG University campus.
On Monday morning, he was taken close to the exam centre at Vadakkenada, Thirunakkara, from the treatment centre in a 108 ambulance under the supervision of health workers.
The exam time was from 11am to 1pm. The teacher in charge of the exam handed over the question paper to the health workers, who, in turn, gave it to the young man. As soon as the exam was over, he was taken back to the treatment centre in the same ambulance.
The HDC exam started on September 22. There were only five days of exam for the course. The student was confirmed with COVID during the holidays just before the paper on 'computers' on the final day of the exam on Monday.