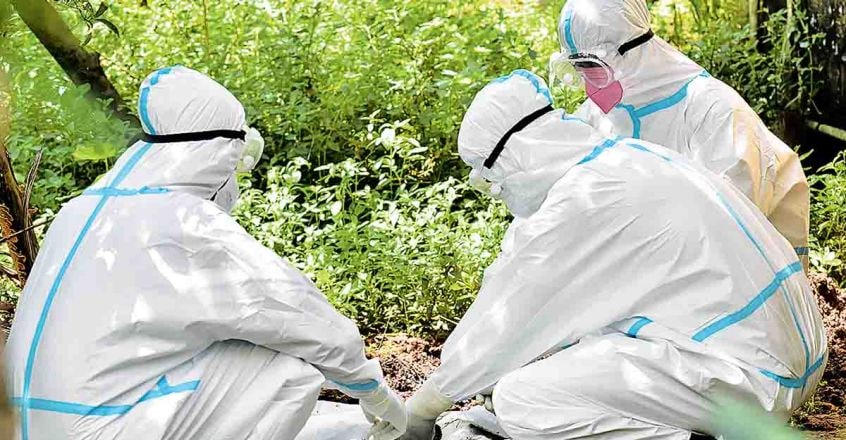 Changanassery: The carcass of a pet dog was exhumed amid concerns of COVID-19 infection at the Madappally panchayat under Changanassery taluk of Kottayam district. The test results revealed that the dog had not been infected.
All the members of a family had tested positive for Coronavirus and they were shifted to the primary treatment centre. Their pet dog died suddenly, triggering apprehension among the locals. Then it was decided to conduct the tests. As the health department and panchayat authorities were making preparations for the test, some local people buried the carcass.
The officials, who reached the spot, dug out the remains while adhering to the COVID-19 norms. An antigen test confirmed that the dog had been COVID-free. The body was buried again in line with the COVID-19 protocol.
Veterinary surgeon Dr Raji Rose, civil defence force member Soji Mathew, panchayat permanent council chairperson Nidheesh Kochery were also present at the spot.