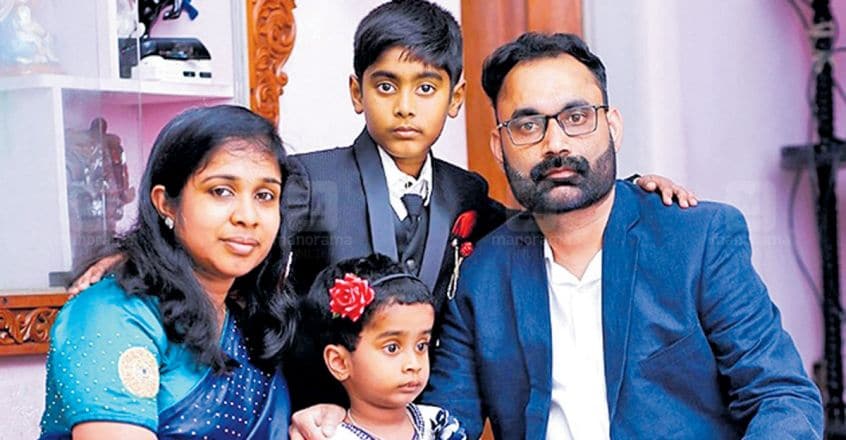 Kottayam: Jisha came all the way from Ireland to take her daughter back home. But on Monday her world came crashing down when she saw the body of her four-and-half-year-old child Miya in the hospital mortuary.
After coming from Ireland, Jisha was under seven days mandatory quarantine meant for people coming from abroad. She was dying to meet her daughter after the quarantine period which was to end on Monday.  However, fate had some so cruel in store for her.
Miya who is the daughter of Jomy Jose and Jisha of Kambilikandam in Idukki district, met with a tragic end after she slipped and fell into a well in Kothanalloor on Sunday evening.  Jomy and his elder son Don are currently in Ireland. 
Jisha came alone from Ireland to her native place to take Miya back home. She was under home quarantine at her house in Muvattupuzha. Despite returning home, she could not see her daughter for the last six days due to quarantine restrictions. Her husband Jomy was in Kerala till two months ago. Miya was staying with her grandparents at their house in Kothanalloor.
After receiving the shocking news, Jisha took special permission from authorities to see her daughter's body at the Karitas hospital mortuary on Monday. Jomy and Don are expected to arrive from Ireland on Tuesday. Arrangements are being made by authorities for them to see Miya one last time at the Karitas hospital. There is still no clarity whether the father-son duo will be able to attend the funeral ceremony.
Miya's funeral ceremony will take place at 4 pm on Tuesday at the St Joseph Knanaya Catholic church, Thellithode Idukki.  
Jisha belongs to Mandothikudi, Muvattupuzha. Don is a student of the fourth standard at Kilkenny in Ireland.