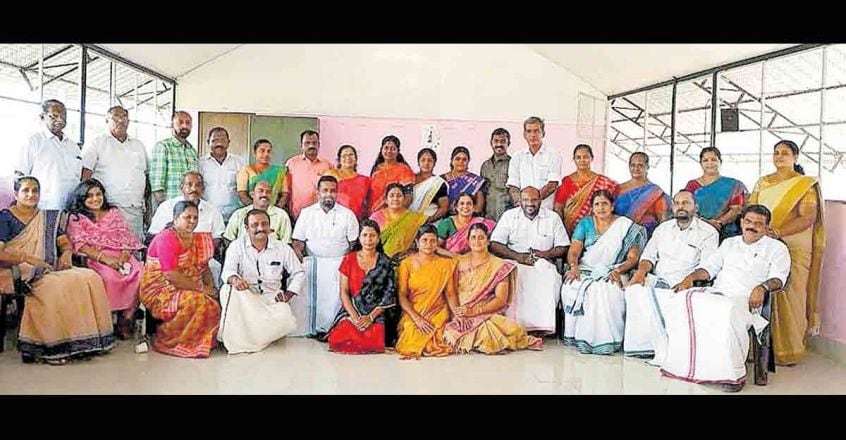 Ettumanoor: A person, who took part in a group photoshoot of councillors of the Ettumanoor Municipality in Kottayam district, has tested positive for COVID-19. Subsequently, the Health Department has ordered 15 people, including the Municipal secretary and other civic representatives, to be in quarantine.
The photoshoot was held after the council meet on Monday as the five-year tenure of the ruling council was set to end. However, one person among this group tested positive on Tuesday.
The municipal council has 35 members. One person did not participate in the meeting and another stayed out of the photoshoot. But only the 15 people, who are seen in the photo, have been instructed to be in quarantine.
After clicking photos, the municipal chairperson had distributed mementos to all members.
Virus infection was confirmed in a person who had undergone the antigen test after a close relative tested positive for COVID-19. The municipal councillors themselves had shared the photos on social media.
Dr Geetha Devi, the medical officer of Ettumanoor community health centre, said strict instructions to adhere to the COVID-19 guidelines were in place within the municipal jurisdiction.