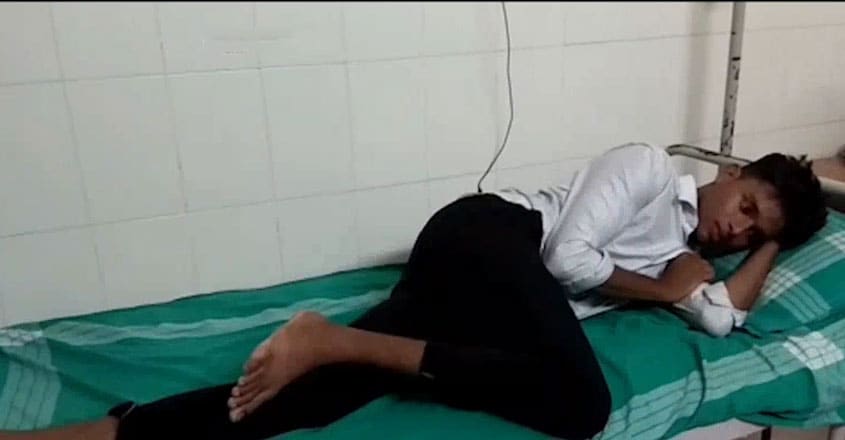 Mannarkkad: Six students of MES Kalladi College, near here, were booked for allegedly ragging and physically assaulting a junior so severely that his eardrum ruptured.
The victim, Muhammed Dilshad, 19, a first year degree student and national champion in Wushu, has been admitted to a private hospital at Vattambalam. As the damage to the eardrum is severe, he will miss the State Wushu Championship scheduled to begin on Saturday.
The accused, Muhammed Shibil, 20, Shanil, 20, and four others whose identity has not been established, were booked under the provisions of the Kerala Prohibition of Ragging Act, 1988. The action was initiated after the college authorities handed over the complaint lodged by the victim to the police.
Apart from suspending two accused from the college, the complaint has been forwarded to the anti-ragging cell under the University Grants Commission (UGC), said college principal Dr. O P Salahudheen.
​As per the complaint, tThe incident took place on Tuesday afternoon. ​​A 15-member gang verbally abused and slapped Dilshad repeatedly when he was waiting at the bus stop located opposite the college. The victim sought medical help after he started to experience severe ear pain.
It will take at least a year for him to get back to competition, the doctor said.
Dilshad, who pursues a degree in Islamic History, is from Kodakkad in Palakkad district. Four years ago, a student had lost his left eyesight in an alleged ragging-related attack at the same college.