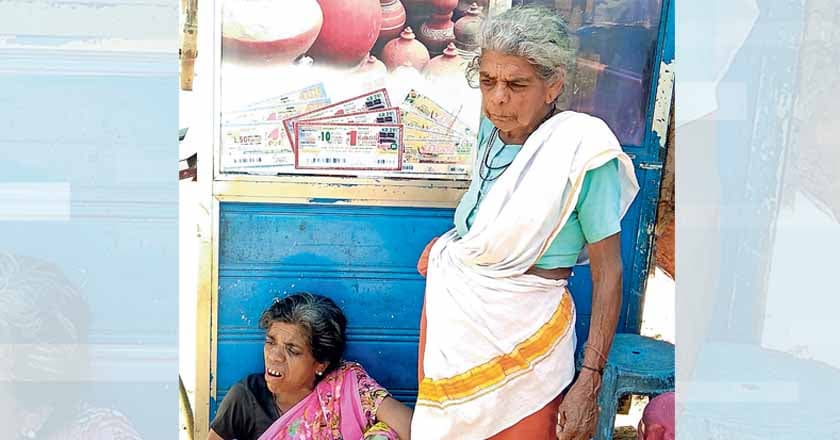 Shoranur: Eighty-year-old Ammini and her 52-year-old daughter Kamakshi take out an arduous journey from Shornur to Guruvayur Sree Krishna Temple every night,
They board the bus at 7 pm. Once they reach the temple – which lies 50km away from Shornur – they spread their bed sheets and try to catch some sleep.
This has been a routine for Ammini and Kamakshi for many years. For, they are homeless and they do not have any other place to go other than the Guruvayur Temple.
The government has stepped in and offered aid for Ammini and Kamakshi, after Malayala Manorama reported their plight on Thursday.
Chief Minister Pinarayi Vijayan has asked the Palakkad District Collector to provide them with emergency aid. The Collector reportedly has asked the ADM to collect the details about the mother-daughter and submit a report.
Ammini had owned five acres of land and a home, but she lost the possession over a period of time.
Kamakshi's only son Rajan had paralysed his legs in an accident. He is an expert in clay art. But he makes a living by selling lottery tickets. He sleeps in the office of the Pottery Workers' Co-Operative Society in Shornur.