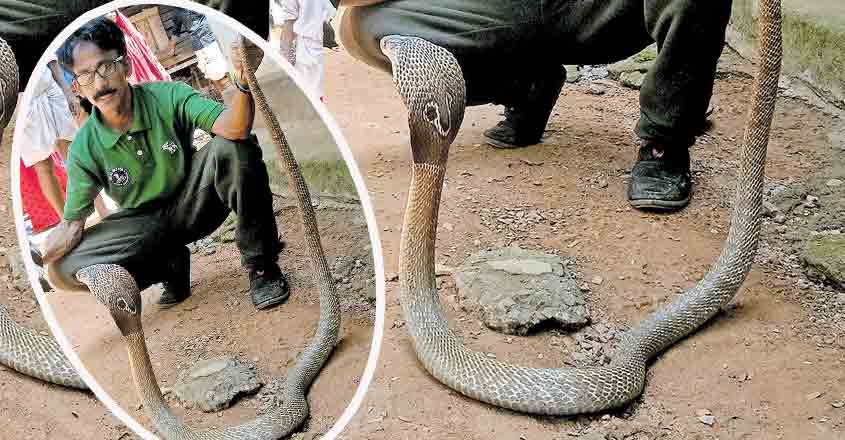 Koppam: Scores of snakes and wild boars are being captured by Forest Department officials from various parts of Pattambi taluk in Palakkad district every day. With the mercury level shooting up, snakes and other wild creatures are regularly seen at inhabited areas. In light of this risk, the public has been urged to shut windows of houses especially at night and avoid walking in the dark.
In addition, vehicles parked on house premises as well as roadsides have to be checked every day. The bedrooms too should be inspected, officials said. Another task that needs care is collecting clothes laid out to dry and taking firewood from sheds.
Snakes seek out houses as the interiors offer them comfort. Recently, a python was trapped by Forest watcher Baiju from a poultry farm at Parakkad, Koppam. Another python was captured from a house at Pylippuram locality at Thiruvegappura at night. The python had crawled to the premises from the nearby forest. Meanwhile, Forest authorities also caught wild boars from a well nearby.
A two-metre-long cobra was caught by snake catcher Kaippuram Abbas from a house at Kallumurikkal, Kudallur. The snake was spotted first when a resident entered the kitchen early in the morning and the Forest officials were soon informed. The officials, in turn, asked Abbas to capture the snake, which had apparently entered the kitchen through an open window.