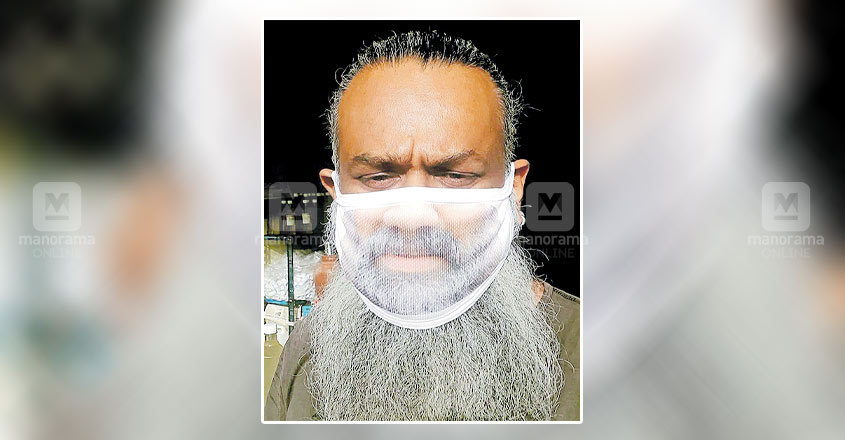 Shoranur: With masks becoming a part of daily lives, several innovative varieties are now available in the market. One such mask does not hide a part of the wearer's face but clearly shows who he or she is. Similarly, a mask made for schoolchildren has an image of the youngster's face along with details such as address, name of school, class and division.
The creator of these unique masks is R B Ajaya Kumar, son of legendary actor the late Balan K Nair. Ajaya Kumar has been engaged in digital printing work at Shoranur over the last several years and employed this technique to create the masks. The area of the face that is hidden while wearing the mask is printed on it using digital technology. As the printing is done in skin tone, the mask looks natural. Masks which have details of the student would help school authorities identify the child easily.
Ajaya Kumar has also made full face masks on which the image of the entire face is printed. Another innovation introduced by Ajaya Kumar is the wedding mask. It has images of the bride and groom and is now much in demand.