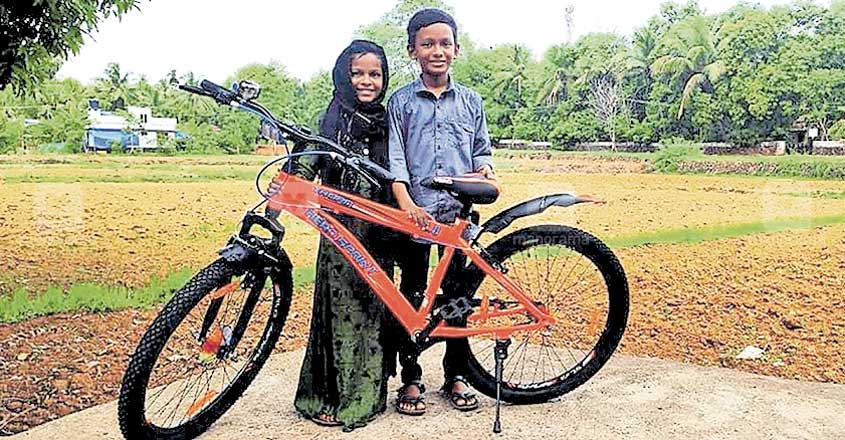 Koppam: Mohammed Twayib and his sister Tasni had been saving money to buy a cycle. But then the COVID-19 pandemic took the world by a storm. And the little children from Edappalam in Palakkad decided to donate their savings to the Chief Minister's Disaster Relief Fund.
However, their good deed did not go unnoticed. Social worker K Krishnan Kutty gifted the siblings a brand-new cycle. Former Vilayur panchayat president, Krishnan Kutty bought the cycle with the help of a Perinthalmanna native.
Krishnan Kutty went to their house on Sunday, on the occasion of Eid-ul-Fitr, to give them the cycle along with new clothes.
He also said that he would gift the children bags, books and umbrellas when the school reopens.
Twayib and Tasni, students of AUP School at Rayiranelloor, had donated the money last month. They are the children of Edappalam native Nazar.
Vilayur panchayat president K Murali among others had lauded the children's selfless act.