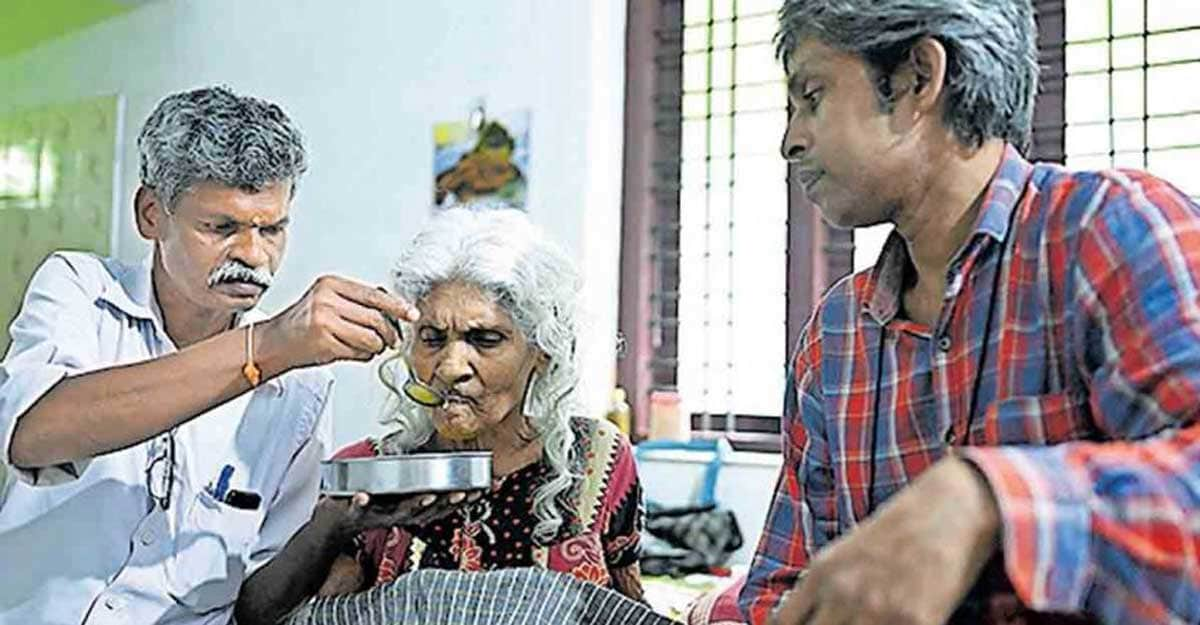 Ottapalam: A C Subrahmaniyan, a member of the Vaniyamkulam panchayat, has taken up the noble task of looking after an elderly woman and her son, both of whom are ailing. The panchayat member even stays with the mother and son, who live a kilometre from his own house.
Joyce George, 83, belonging to Thumbamon in Pathanamthitta and wife of the late George Joseph of Puthenpurakkal, Poovathingal at Aramkulam, Manissery had suffered a stroke two years ago. Her son Lal George, 42, also collapsed and was bedridden soon after.
Realizing the helplessness of the family, Subrahmaniyan, a BJP leader, took on the role of a caregiver. Subrahmaniyan earlier worked as a carpenter but after a surgery, he could not engage in heavy tasks and entered politics, winning the panchayat elections.
The local body member now spends a major part of his salary for Joyce and Lal, while Subrahmaniyan's own family survives on earnings of his wife, who works as sweeper in a private hospital.
Subrahmaniyan's dedication is so sincere that he even tells his family to forego their milk for Joyce and Lal. The panchayat member carries out all the chores at the house of Joyce and Lal, including cooking, cleaning the house, washing clothes and giving medicines. He also ensures that the mother and child receive aid from Seva Bharathi.
Following treatment, Lal, who earlier ran a tailoring shop in Ottappalam, is no longer bedridden and can move around the house. He has also regained his ability of speech. However, Joyce still needs help to get up from bed and move around.
Joyce's elder son Christy and his family live in Manipur. When the pandemic struck, a caregiver employed to look after the mother and son stopped coming and Subrahmaniyan stepped into that role.