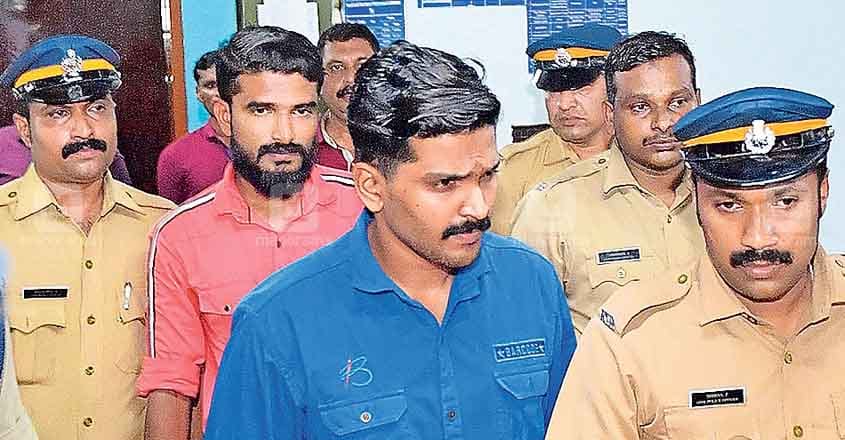 Thiruvananthapuram: The Kerala Public Service Commission (KPSC) disqualified three candidates after an internal probe found out that they had conducted examination fraud in the civil police officer test. They are activists of the Students Federation of India (SFI) and two of them are accused in the recent University College stabbing case.
R Sivaranjith, AN Naseem and PP Pranav, whose names have been struck off from the PSC rank list, had scored top ranks in the civil police officer test. The rank list was released on July 1 by the PSC for recruitment of police constables for the Kannur-headquartered KAP-4 Battalion.
While Sivaranjith, the first-accused in the stabbing case, secured the first rank, Naseem, who is the second accused in the stabbing case, came 28th in the same test.
Pranav was just behind Sivaranjith on the second spot.
This matter had come to limelight amid the row over the campus violence case. Sivaranjith, the SFI unit president of the University College, had stabbed another student, Akhil, as Nazeem, SFI unit secretary, held his hands during a brawl on the campus last month.
PSC's internal vigilance wing has collected evidence showing their phones received 90 messages within 75 minutes during the PSC test.
All the three have also been banned from attending PSC tests for life. Other government agencies, including the Union Public Service Commission (UPSC), will be notified not to include them in any competitive exams.
The PSC has also requested police action, including a criminal inquiry, into the examination fraud.
Exam fraud was suspected as Sivaranjith, who rarely attended any classes topped the PSC test. Soon, it was found that he became the topper as he got weightage for participating in state-level sporting events. Blank answer sheets of the Kerala University and fake rubber stamps were seized from Sivaranjith's house during a police raid.
The PSC would also be probing whether the sports certificate submitted to the PSC by Sivaranjit was original.
The intelligence wing of the Kerala Police has already started another investigation into the allegations that the SFI leaders were illegally allowed to give the constable recruitment test at the University College itself. It will gather information from the PSC too.
It is alleged that they were allowed to write the test in the University College itself due to political influence and got top ranks in the exam written by tens of thousands of candidates by cheating.
A minor altercation among students over singing of songs in the college canteen had flared into a full-blown campus fight leading to the stabbing of Akhil by SFI activists. Akhil too is an SFI activist based in another part of the Thiruvananthapuram district.