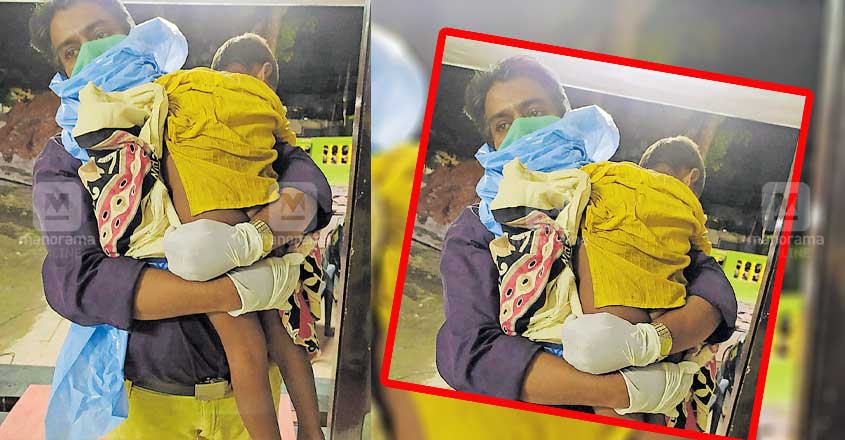 Thiruvananthapuram: Compassion to fellow human beings has also been a casualty of the widespread fear of the fast-spreading COVID-19. A toddler was left stranded on the street in Thiruvananthapuram with none ready to help her, apparently due to fears about the fast-spreading disease.
Fortunately, a Good Samaritan chanced upon the girl and took her to a safe shelter. He happened to be a Tehsildar, a high revenue official, currently engaged in the operations of the National Highways Authority of India in Kerala.
The child, accompanied by a vagabond woman, had arrived on the Netravati Express from Mumbai around 7.30pm on Wednesday.
Authorities questioned the woman after the duo were found on the street opposite the railway station around 9pm. However, she gave contradictory replies in Hindi. She reportedly claimed that the child was her daughter.
As the woman was taken to the General Hospital for COVID-19 tests, the child was left alone. Though the Child Welfare Committee was alerted, no official turned up immediately. Then tehsildar Balasubramaniyam who happened to be around came to the rescue of the child. He picked up the child and took her to the CWC office in his vehicle.
Accolades have been pouring in for Balasubramaniyam after the images of the incident went viral on social media. The District Collector was among the several people, who congratulated the Tehsildar for his gesture.
Balasubramaniyam is a native of Pandalam in the Pathanamthitta district.