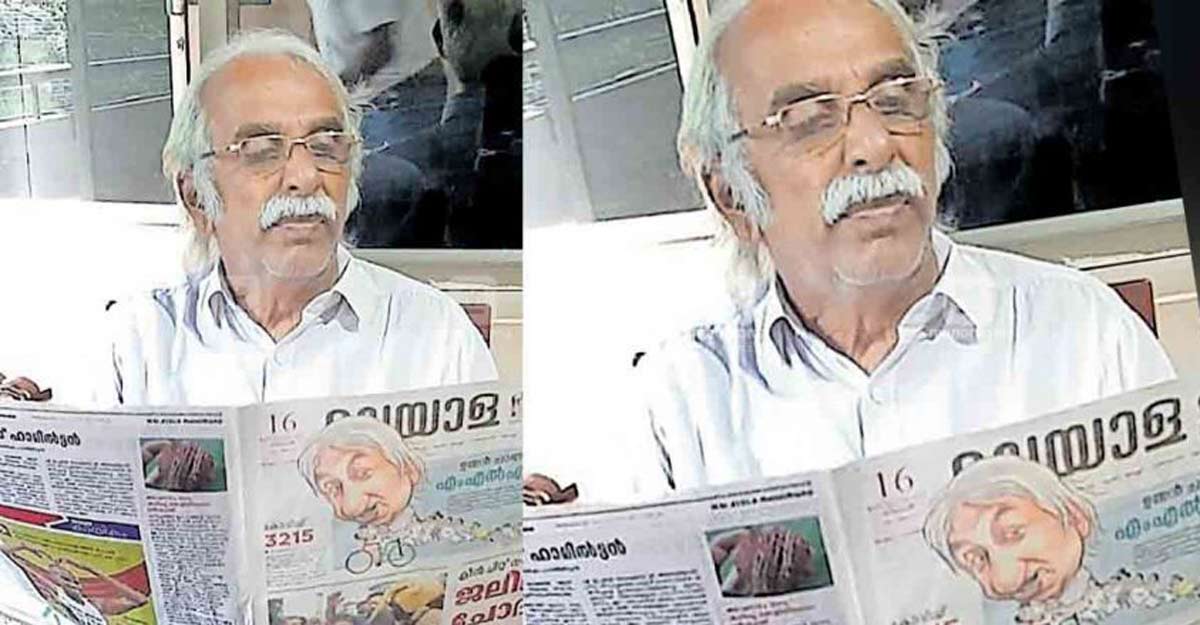 Mananthavady: While former Chief Minister Oommen Chandy is celebrating his 50 years as Member of the Legislative Assembly, V V Narayana Warrier, a veteran Congress leader in Wayanad and a lookalike of Chandy, is again in the limelight.
Incidentally, Warrier has been fortunate to share the dais with Chandy as well as receive a garland and memorandum from people who mistook him for the senior leader.
Warrier always wears the trademark white khadi attire of Congressmen and is famous in Wayanad as the 'double' of Oommen Chandy. He is also a close friend of Chandy and their relationship dates back to the time of the Emergency. For a brief period, Warrier had left the Congress and joined the Democratic Indira Congress (DIC) floated by K Karunakaran, but the friendship of Oommen Chandy and Narayana Warrier continued to flourish.