Much before she became a practitioner of an ancient Kerala drama tradition, Athira Praveen had begun her modest trysts with a few dances fairly popular in her state. Even so, in hindsight, it appeals as nothing short of wonder for the young woman to have specialised in Nangiarkoothu – an erudition-demanding solo woman's theatre – she had least heard as a child from a fisherfolk family.
As a little girl in coastal Kochi, Athira used to attend weekend dance classes at one end of her small Vallarpadam island during weekends. "Come Saturday and Sunday, my father would take a brief break from his daily wait for the high tide and low tide," she recalls, elaborating the fishing technique that relies on the rise and fall of sea levels. "It is by spreading a net between two areca-tree stubs he'd catch fish during day time and sell them by evening for a livelihood."
This was in the late 1980s when Athira was barely four years old. The distance to the dance school was not long, but it was no easy journey. "My father would escort me in our fishing boat, then take a bus from a place called Murukkumpadam. Overall, it'll take some 45 minutes," the artiste trails off. At the end point was Swathi Nritha Sangeetha Sabha that gave training in both music and dance. "A certain theatre artist called Vypin Surendran ran it. He is no more."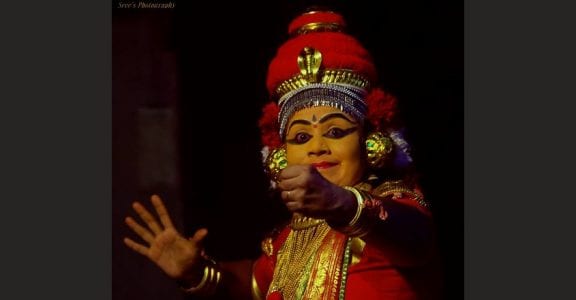 The low-profile institution had an artiste called Kusumam Sukumaran who came from Nayarambalam not far away. "She was my first teacher," says Athira, who went on to pursue dance courses while being a school student. The passion for the art led her to graduate from the state's premier performing-arts institution of Kalamandalam. There, she subsequently became a student in the first MA batch in Koodiyattam — the world's oldest surviving Sanskrit theatre, which has Nangiarkoothu as its offshoot. Today, she is doing her PhD in Koodiyattam, having completed an MPhil in Nangiarkoothu under scholar-lecturer EN Narayanan.
"It's a long way, yes," Athira says, seated next to her husband PP Praveen and their three-year-old daughter Balabhadra, living in Nettoor, on one side of the Kochi Lake that is opposite to her native Vallarpadam. "I had no idea about Nangiarkoothu when I began training in it after joining Kalamandalam two decades ago as a class-8 student."
So, how did life take such a turn? "Well, I had had my arangettam (debut performance) when I was in class 1 at the neighbourhood Government Fisheries School in Vallarpadam. After lower primary, I moved on to St Teresa's School in Ernakulam on the other side of the waters, taking a boat from home."
Four years thence, Athira had just begun her class 9 when she got an interview call from Kalamandalam. "A yellow postcard, I still remember," she says with a smile. A benefactor friend of the family had persuaded Athira's father BS Ambili and mother KS Thankamani to send the girl to the prestigious institution. "From my toddler days, I had anyway been seen dancing to any music, they used to say. I would shake a leg when my parents played cassettes on the tape-recorder at home those days."
Ambili took his daughter to Kalamandalam, 115 km northward. Athira says she remembers a woman interviewing her. "She turned out to be Kalamandalam Girija, my teacher during advanced years of the course," the student recalls. Poet ONV Kurup, as the chairman of the institution founded in 1930, was also on the panel. He suggested Athira to take up Nangiarkoothu. "For dance, anyway, we have lots of students. Many keep learning it all the time," the veteran litterateur said, notes the artiste.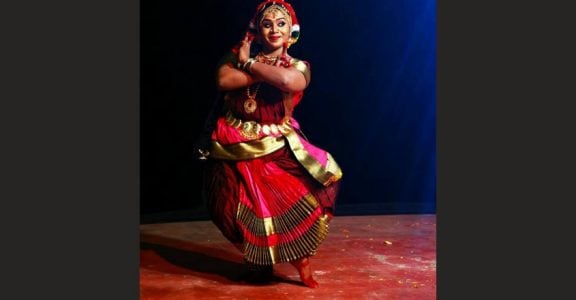 Wide-eyed, Athira agreed, not quite grasping what exactly she was going to learn in the boarding school. The student had to be admitted a class below what she was pursuing at St Teresa's; so she began with class 8.
The classes would begin at 5 am with the hour-long eye exercises. Then, after bath and breakfast, it is Nangiarkoothu classes from 9 am to 11 am. "After that, 'regular' school studies till 1 am. An hour's lunch-break and we reassemble in the same class for an hour. From 3 pm to 5 pm, it is back to Nangiarkoothu," Athira says. Post-evening sessions, less formal, are a mix of doing exercises under senior students — of Koodiyattam or otherwise. "It's not before 11 pm we go to sleep."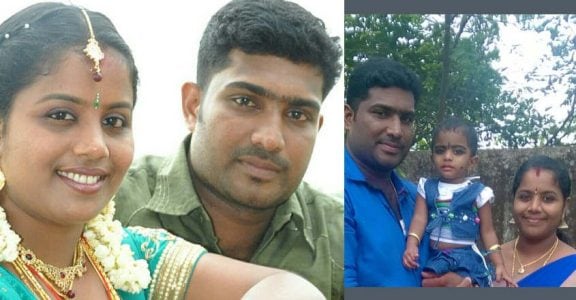 Athira's initial-year teachers were Kalamandalam Shailaja and Sivan Namboodiri. For plus-1 and 2, it was Girija, who again trained her as an under-graduate. Sivan Namboodiri reappeared as the batch's master in Athira's MA years, where she was taught by Rama Chakyar and Kuttan Chakyar as well. Athira's Kochi-years training in other dances began revisiting her on the banks of the Bharatapuzha at Cheruthuruthy: she found time to train under senior students in Bharatanatyam, Kuchipudi and Mohiniyattam.
While doing Plus-1, Athira debuted in Koodiyattam, performing as Lalita in the Ramayana-based story-play Surpanakhankam. That was in 2003. Soon, she began sharing the stage with her senior students and gurus in troupe shows of Kalamandalam. Unusually for the art, the female acolyte even did a few male roles in Koodiyattam: as Ravana, Rama and the charioteer well up to her post-graduation years.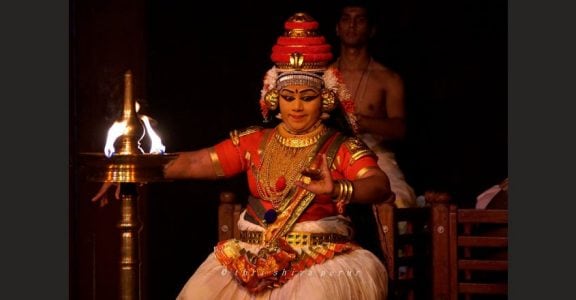 Into her MA days, the institution had become a deemed university (since 2007) with dramaturgy and Sanskrit scholar K G Paulose as its first vice-chancellor. A keen follower of Koodiyattam and Nangiarkoothu, the veteran academic took special interest in the first batch of the three post-graduate students in that department of Kalamandalam.
As part of it, Dr Paulose gave the MA students a challenging assignment. He asked each the trio to select a Purana character and do it as a mono-act in the format of Koodiyattam or Nangiarkoothu. Athira chose to portray the Ramayana's Kaikeyi in the evening of her life, ruefully winding back her sudden stubbornness that scuttled Rama's ascension to the throne, leading to the death of her heartbroken husband Dasaratha.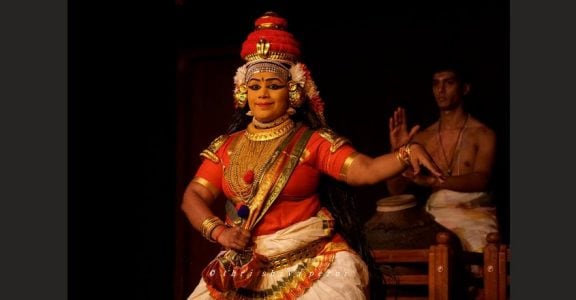 The performance won the appreciation of the art world, including Dr Paulose. "Athira has always shown the potential to excel in her profession," he says, referring to a string of improvisations the artiste has subsequently infused into to make it an 80-minute show named Kekayaputri that continues to find stage. "I would even call her one of my favourite students."
Today, at her modest home in Kochi's marshy Nettoor, Athira runs an institute where she teaches those three classical dances along with Nangiarkoothu. Life, that way, has come a full circle for the artiste running the Sree Bhadra Nritha Kalakshethram since September 2012 with 50-odd students in total.
So, what did she gain overall in these formative years? "Ah…. A bit of knowledge about Hindu mythology. A dash of Sanskrit, even ways to speak Malayalam better," Athira says with a shrug. Then, going into contemplation, she adds: "In my high-school days at Kalamandalam, I used to weep a lot when on Sundays I notice my parents not turning up to spend time with me. The passenger train from Kochi would pass down the railway line in front of Kalmandalam, but they just won't come on some Sundays (holidays). Missing them made weekends gloomy. Today's children, it seems, have no such issues. They're largely happy-go-lucky. So far so good."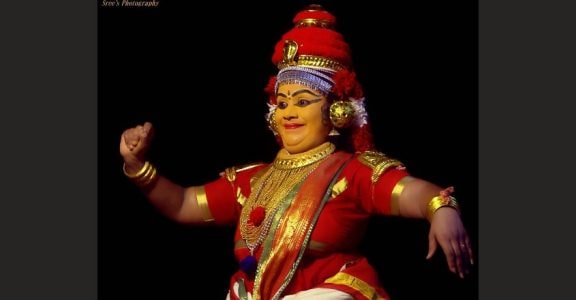 (Photos: Valson B Vennikkal, Sreekumar Padittathil)