Kottayam: An exclusive fundraising event by The Tiny Seed, a Kerala-based NGO, was organised at Mammen Mappillai Hall here on Friday.
The Boardwalkers, a theatre company based in Chennai, staged a comedy drama, Division Street, as part of the event which saw a packed hall laughing out loud as it poked fun at a confused ex-radical.
Directed by Mike Muthu, this comedy revolves around the life of Krish, a former political activist, who comes to Chennai to start a new job as a journalist.
Featuring seven other eccentric characters -- including Krish's ex-wife, a transexual cop, an immigrant restaurateur, a legal adviser, a former comrade and his partner and an old lady -- the 90-minute drama's characters stitch comical situations which are relatable.
The play takes a hilarious look at how the advent of new ideas and technology has changed our lives rapidly.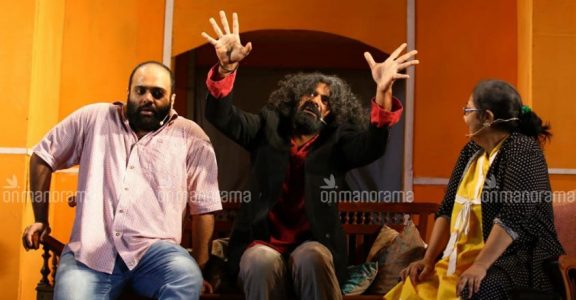 The lead character Krish tries to find a new career forgetting his past radical life.
As soon as he starts his new life, a photograph of him puking on the street after having mutton ball curry from a restaurant gets published in a newspaper. This changes his life.
This is just the beginning of his woes. His life slowly gets invaded by his old friends, who remind him to start a revolution like he used to many years ago.
They demand to conduct protest marches singing 'Hum honge kamyab,' a call that invokes a strong sense of national pride.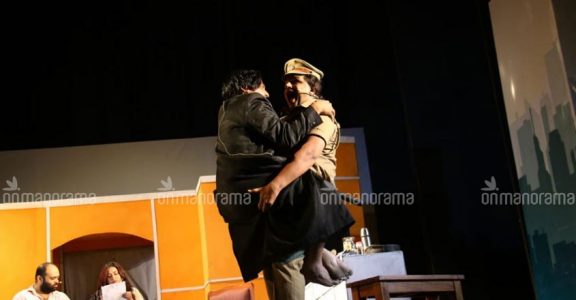 As Krish loses control over his life and the events that follow, there is a strong demand to start a people's movement.
The drama puts all the well-defined characters in bizarre situations and shows how they try to wriggle out of it.
Division Street promises to keep the audience entertained with a good script and great performances. The play is an adaptation of 1981 play 'A Mad Comedy' by Steve Tesich, a Serbian American playwright. The story has been tweaked to suit the Indian context touching upon the present political and social scenario.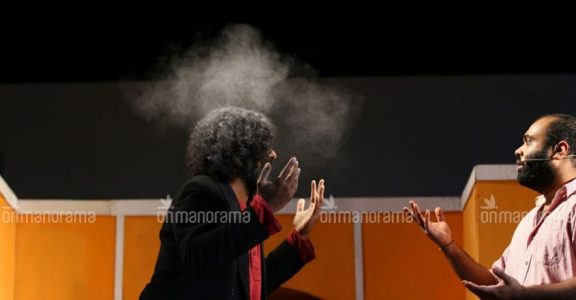 The play will be also staged in Kochi on November 3. Tickets for play 'Division Street' can be bought online on Ente Deal.
'The Boardwalkers', one of the oldest Theatre Groups in Chennai, was established in 1990.
Its first production was the Rock Opera 'Jesus Christ Superstar', which premiered at the Open Air Theatre at the IIT Chennai, on Feb 9, 1991. A cast of 72 members, comprising dancers, actors and musicians, enchanted and mesmerized the 5,000-plus audience, in that show, which is remembered in the city to this day.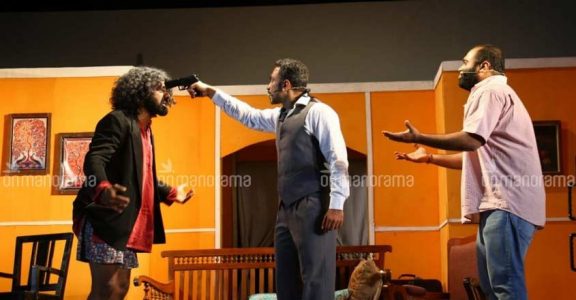 Doubt, An Idiot for Dinner, Shrek, Reservoir Dogs, Amadeus, The Fallen, Biloxi Blues, The Bible, Hamlet, Jesus Christ Superstar, The Immigrants and Twice around the Park are some of its other works.
The Tiny Seed, which organised the play, aims at use the fund it collects to provide quality education and low cost schools. It operates as a donation platform, channelling funds and resources from donors to specific project requirements of needy and deserving schools.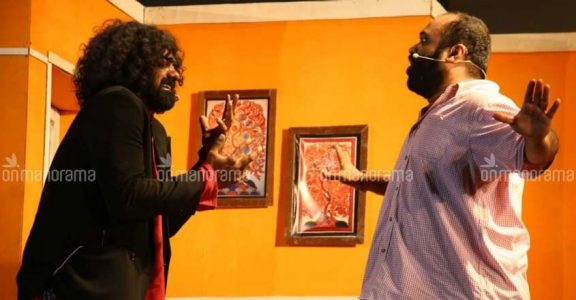 The Tiny Seed support schools in Kerala that cater to children who cannot afford to attend private schools.
If you want to help its cause, visit www.thetinyseed.org and explore what schools need. The school profiles and donation history are also available on its website.
More pictures from the drama: