It was during the initial days of covid lockdown in 2020 that a photo of prawns appeared on artist Sudhi Peepiy's WhatsApp. "The image was sent by a fish seller after his business went online. I found the image interesting and saved it for later. However, I forgot about it till I found it again in 2022," says the 40-year-old from Chettuva, Thrissur.
Sudhi used this image as a reference to create a watercolour work called 'The Prawns' which won him third prize in an international competition organised by the International Watercolour Society (IWS) in Spain.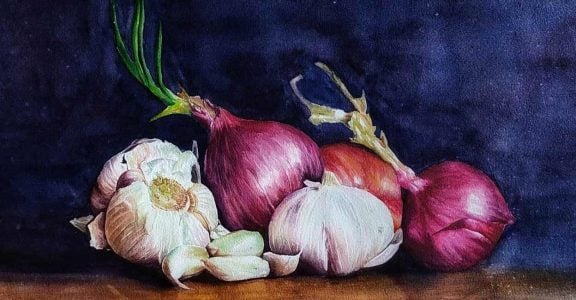 IWS is a global platform for art and has a presence in around 100 countries. "They conduct exhibitions and competitions in different countries every year. There were 256 artists from around 40 countries this year," he says.
The award ceremony was organised in Spain last week. "I couldn't attend the function, but fellow artists texted me about the victory. Two days later, I got a mail from the organisation confirming the news. The price includes a cash price of 500 Euro," he says.
Sudhi works as an art teacher at Sir Syed English School, Pavaratty, and has been working with watercolours for one decade. He focuses on realistic painting.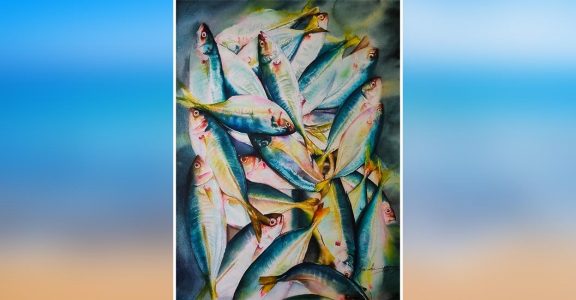 "Realism is a technique that can be enjoyed by everyone. I believe that art should be enjoyable for the masses. It is not easy to achieve this effect in watercolour and can take years of practice," he explains.
Sudhi works from his home studio and paints at night. "My work as a teacher keeps me busy during the day. It took me three days to finish the award-winning painting," he says.
In 2021, his work titled The Onions also received an honorary mention from the International Watercolor Society in Argentina and a Brand award at the International Watercolor Society India Biennale 2022. "Such recognitions are a huge boost to any artist. Awards help increase the market value of the artists. I am grateful for this."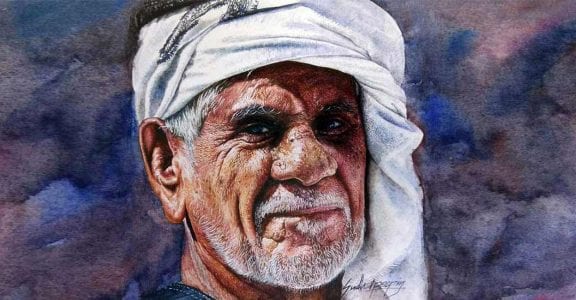 Sudhi has participated in several exhibitions across the world. His works are exhibited in Turkey, Argentina, Nepal and Spain. In India, he has participated in exhibitions in Karnataka, Kerala and Delhi. "I have two new exhibitions organised by a group called Wet Palette Watercolor Movement coming up. I am preparing for that now."