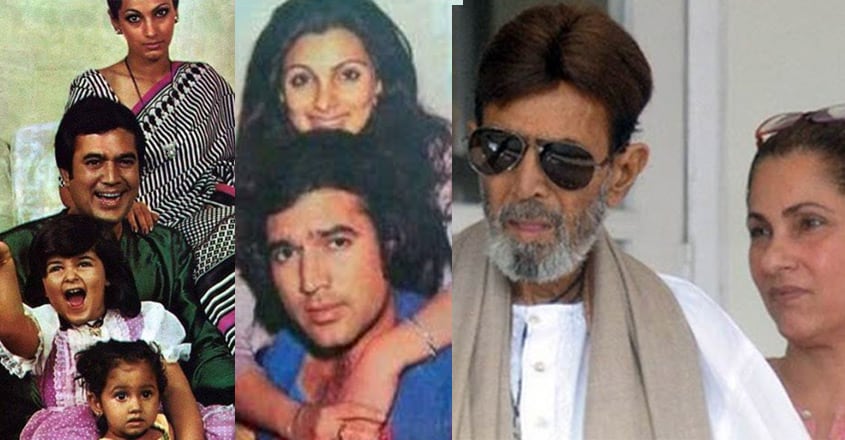 Referred to as the 'first superstar' of Indian cinema, actor Rajesh Khanna still has an unbroken record for 15 consecutive solo hit films. Known as Kaka, Rajesh Khanna is said to have lived his life in the most wholesome way.
Today, on his 76th birth anniversary, let's take a look back into the legend's life.
Early days and stardom
Rajesh Khanna was born as Jatin Khanna in Amritsar but not many know he was adopted by his childless uncle and aunt when he was young. Once, in an interview, he had revealed that his biological mother had promised her child to her sister-in-law even before he was born. And thus he was raised by his uncle and aunt who later moved to Bombay. Reluctant to talk about his childhood episode, Khanna also had different versions to the press.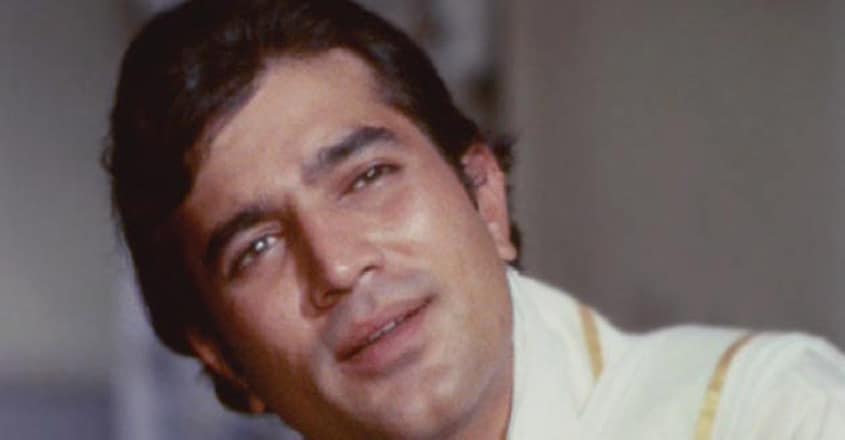 During his schooling, he developed an interest for theatre and did many stage plays. It was in 1962 that Khanna happened to play a wounded mute soldier in a play and impressed with his performance, the chief guest suggested that he get into films soon. Thus at the age of 24 in 1966, he made his debut with the film Aakhri Khat. The film was India's official Oscar entry in 1967 but it didn't make the final-five cut.Though the film was a disaster at the box office, Rajesh was noted and was offered roles in many films thereafter. After a series of flops and a few hits, the 1971 film, Haathi Mere Saathi took him to a different level.
In 1970 Rajesh Khanna bought a sea-facing bungalow called Dimple from actor Rajendra Kumar and renamed it Aashirwad. The stay at the house, which was unlucky for Rajendra Kumar, likely benefited Rajesh Khanna and soon he was propelled to stardom with back-to-back hits. This Carter Road property, which was sold to an industrialist in 2014 and subsequently demolished, was once a popular tourist attraction with Kaka's fans milling around on the road.
The dating time
During Rajesh Khanna's early days of superstardom, emerged Anju Mahendru, a struggling actress. Although not much is known about how the duo became closer, the duo were known to be dating each other for about 7 long years.
Although the duo were getting along, Anju was also rumoured to be dating West Indian cricketer Gary Sobers. This reportedly enraged Rajesh Khanna and he wanted to get married to her. But due to Anju's constant refusal to get married, differences cropped up. On the contrary, Anju had then stated that Khanna wanted her to give up modelling and acting. Finally, the duo broke up in 1972. It is said that Anju and Rajesh did not speak with each other for 17 long years until 1988.
The bliss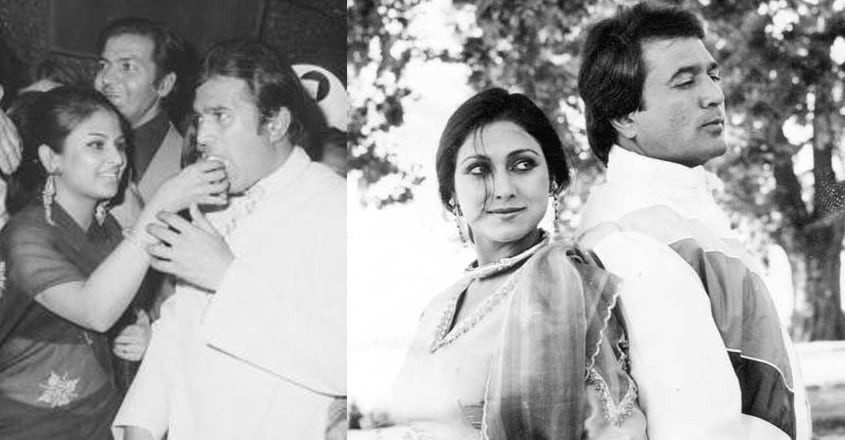 A year after his break-up, Rajesh Khanna happened to notice Dimple Kapadia during her first film 'Bobby' (1973). Dimple, who was also a huge fan of the actor, accepted his first proposal. In fact Khanna went on to marry Dimple before her debut movie got released.
Dimple was just 16 years old at the time of her marriage and Rajesh was 15 years older than her. It was even reported that Rajesh married the actress just for attention. Reportedly, Rajesh deliberately diverted his baraat to pass in front of ex-girlfriend Anju's house. The star couple later held their grand marriage reception at Hotel Horizon in Juhu, Mumbai.
The decline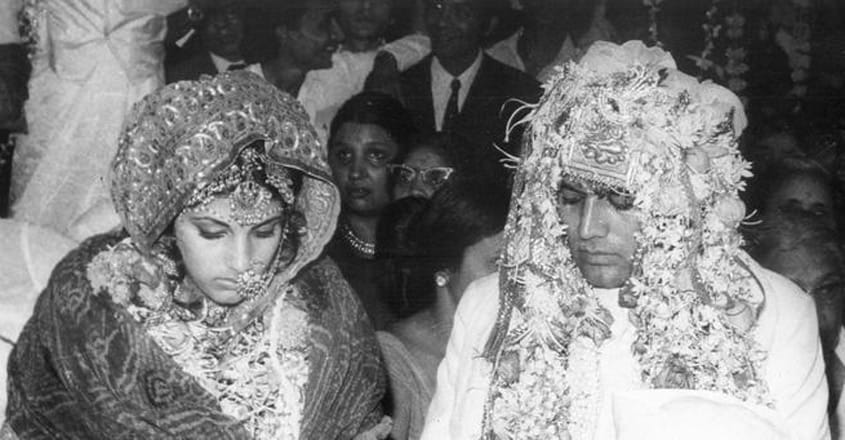 After marriage, Dimple left the industry for her family. But for Khanna, hard times were around the corner. Most of his movies toppled at the box office in the late 70s and early 80s. This agitated him and became angry over trivial things. Soon he became an alcoholic. Many think that the actor's inability to handle the superstar status was the prime reason behind the marital woes.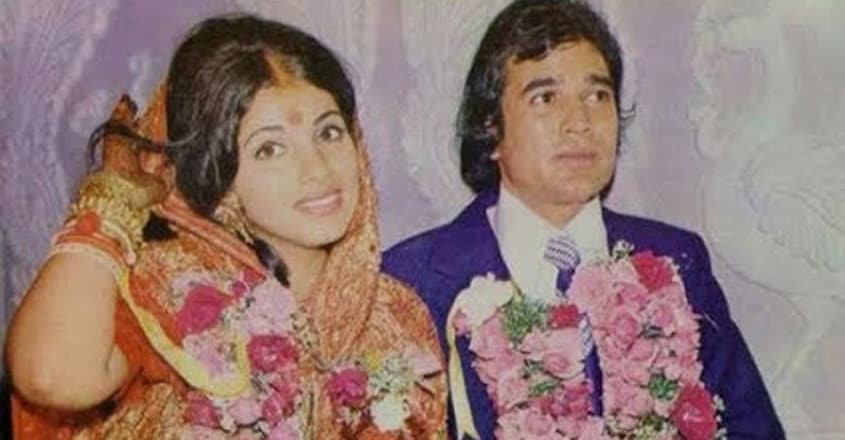 Meanwhile, Dimple had given birth to two daughters - Twinkle in 1974 and Rinke was born in 1977. At one point of time, Dimple decided to return to films.
Khanna's hectic schedule kept him away for most of the time and ultimately the couple decided to separate in 1982.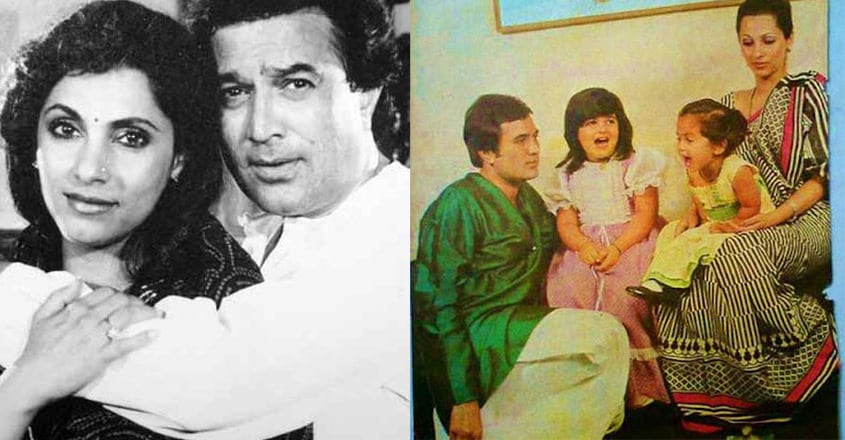 Another call
It was during the 80s when the stories of Kaka and another young budding actress Tina Munim's romance started doing the rounds. Both of them worked together in over 11 films. Although Tina wanted Kaka to divorce Dimple, the actor did not. He felt divorce was not the right choice as it would have a bad impact on his daughters Twinkle and Rinki to whom he was very close. Then, as Tina did not want to play the second fiddle, she too left the actor soon.
Reunited in love
Dimple later returned to films and Rajesh Khanna's acting career came to a halt. It was much later that he was chose to enter into politics. Years passed by and biterness seemed to have disappeared. Khanna and Dimple started to appear together in parties in the beginning of 1990s.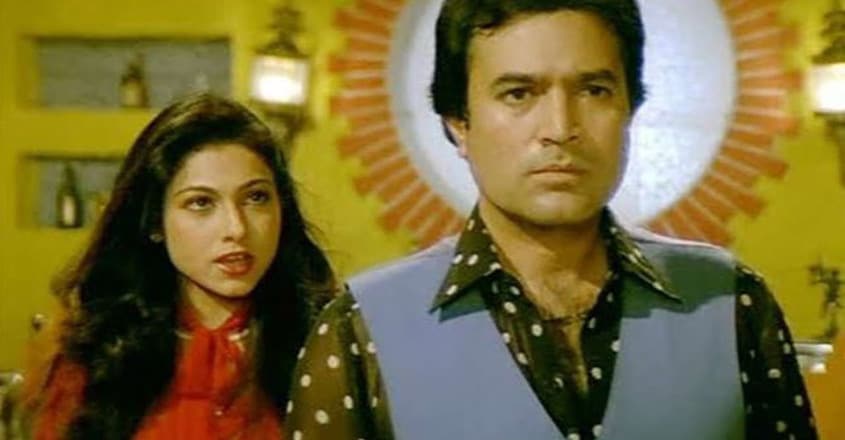 Dimple also campaigned for Khanna during the Lok Sabha bypoll for the New Delhi constituency in 1992. He defeated his Bollywood rival Shatrughan Sinha in the poll, though he lost twice from the same constituency in the polls held before and after this sole triumph.
It was at that time Khanna produced 'Jai Shiv Shankar' (1992) with Dimple in the lead. But unfortunately the film didn't work and their lives did. Dimple returned to Khanna and the duo shared a close bond, but sometime before his death on 18 July 2012 after a prolonged illness, he reportedly was in a live-in relationship with one Anita Advani. It is said he had no links with his family although they called on him in the last phase when it was known that he had a terminal illness.
Interestingly, the legendary actor's daughter Twinkle Khanna shares her birthday with her father and she turned 44 on Saturday.