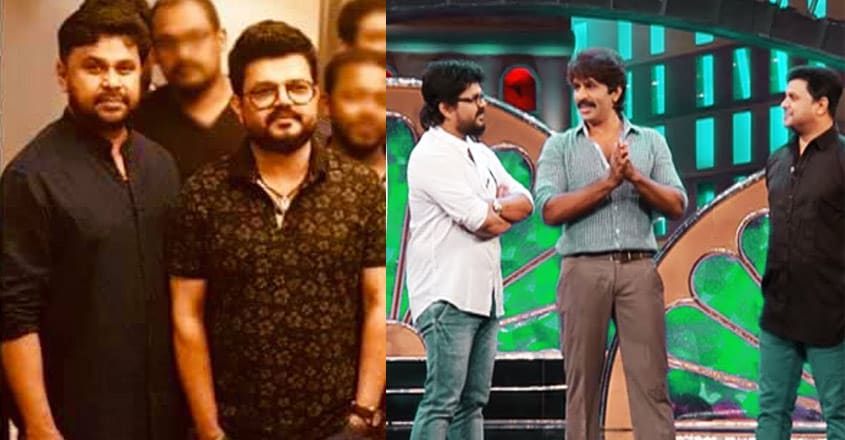 Mollywood stars Nadirshah and Dileep are long-time buddies. Starting their days together right from the mimicry stages in the 1980s, the duo had been each other's shadow through all their ups and downs.
When Nadirshah turned director, people were awaiting to see superstar Dileep in his movie. And since then, reports were rife that Nadirshah is planning a new movie with Dileep.
But sadly, fans were disappointed when Dileep announced that he opted out from the Nadirshah movie 'Kesu Ee Veedinte Nathan'.
While movie buffs are still waiting for a flick of them together, the actor-turned-director Nadirshah shared a photo that evokes nostalgia. He took to Facebook and wrote, "23 years challenge", posting then-and-now photo.
While many commented about the warm friendship the duo shared, some also pointed how they missed artiste Abi. "But missing one man in NAD Group, N-Nadirshah, A-Abi,D-Dileep.
Abi is not with us now," said a netizen. Another wrote, "the biggest gift that Dileepettan got is Nadhirshah." "We are waiting for your film" and "May your friendship last forever," a few other posts said.
Abi died at the age of 49 in a hospital in Kochi on November 30, 2017. Dileep, Abi and Nadirsha formed a superhit mimicry combo of the 90s as they cut their teeth in mimicry at Kalabhavan.
Nadirshah was questioned for hours by police in the 2017 actress attack case in which Dileep is an accused. Reportedly, he took a strong stand and stood with his best friend.
The famous restaurant Dhe Puttu is also a joint venture of Dileep and Nadirshah.