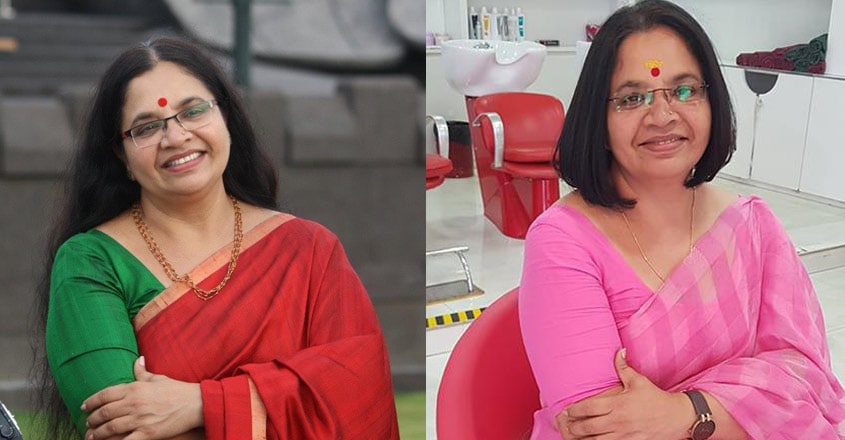 Dubbing artiste and actress Bhagyalakshmi is known for her unique voice and of course she is often identified with her dressing style. She is often seen in saree, leaving her hair open and with a big 'bindi' on her forehead. But seems like gone are the days of her old look.
Bhagyalakshmi has posted new photos of hers on her Facebook page and it will definitely surprise you. She cut her hair marking the World Cancer Day on Monday and have donated her hair to cancer patients. While netizens have been shocked with her new avatar, many have applauded her kind gesture for a noble cause.
She has dubbed for more than 2,000 films. Bhagyalakshmi was instrumental in bringing in a professional touch to dubbing, thereby making the film industry recognise the work as important.
Bhagyalakshmi's autobiography titled as 'Swarabhedangal' fetched the Kerala Sahitya Akademi Award.