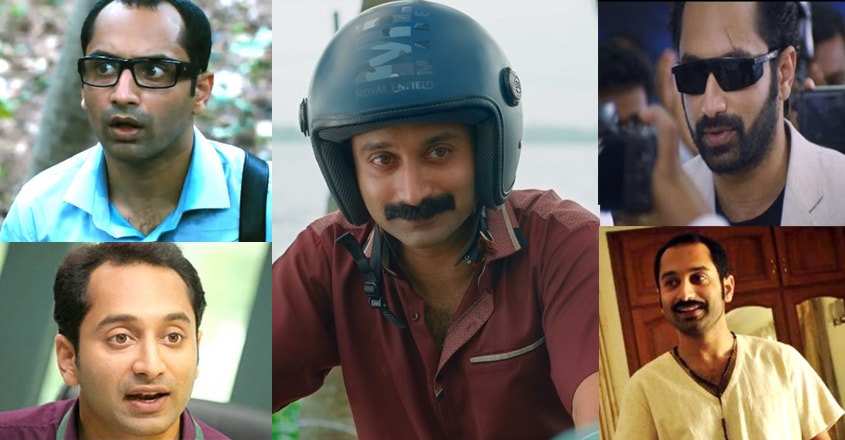 "Do failures weaken you?" This was the one question that actor-director Dileesh Pothan raised to Fahadh Faasil in a latest video released by the crew of 'Kumbalangi Nights', his latest movie.
"We start from where we failed, right? actor Fahadh replied. "When a film doesn't work I am concerned about the failure of the thought process behind it rather than worrying about its financial aspect. "
"The biggest defeat of a human being is when he realises that his understanding about life has been wronged, though I was never let down," he stated.
Take a look back at the actor's filmography and one can't help but notice that he essayed the hero characters which were either too funny or had the grey shades or were self-centric -- attributes which are probably not associated with the typical hero image that our cinema cultivated.
In 'Kumbalangi Nights', Fahadh plays the role of Shammi, a 'psycho beast' who will go to any extent to create his own space. He will scare little kids and even his wife but at the same time will laugh out asking, 'what's there to get frightened'?
Shammi's show commences as he comes to a family comprising only women. He won't mind looking into the mirror and call himself 'the complete man', he won't mind pushing the chair to the centre of a table and play the head the family and he won't let any other 'cultureless' males to enter the family. As the movie proceeds, we only find the character to be more complicated and layered and the way Fahadh handles it is outstanding.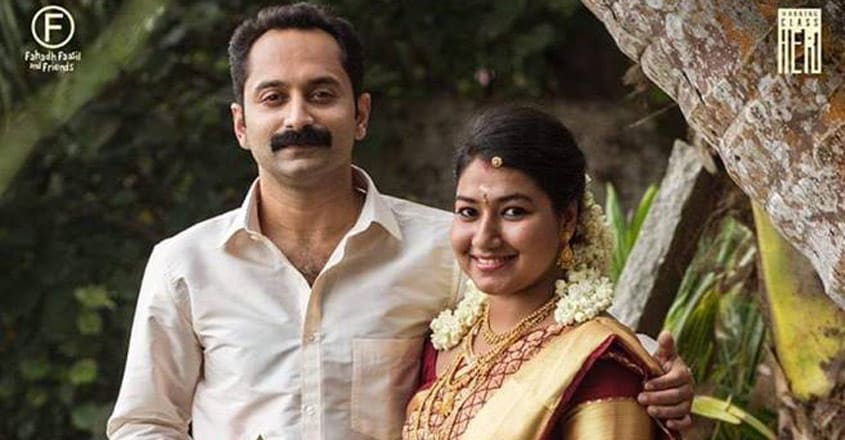 In the wake of 'Kumbalangi Nights' and Shammi, let's take a look at 5 other roles that the actor managed to get applauds with the not-so-routine heroic characters:
Michael from 'Artist'
This comes as the first in this list probably for two reasons- one for his effortless transformation into the challenging character and secondly for making us hate the character throughout the movie. We have seen movies where heroes are at first bad boys and then because of subsequent incidents they turn into the ideal one. But in 2013 film 'Artist', Fahadh played this charming yet self-centred egoistic blind painter who thinks and acts of 'me, me and me only'.
Cyril from '22 Female Kottayam'
The female-centric 2012 movie takes a look at a 22-year-old nurse and her transformation into a bold and tough women. The reason for her change: the man with whom he falls in love with.
Fahadh played the role of Cyril who is admired by Tessa, the nurse, as he is loving, caring and, of course, handsome. But the story takes a turn when she realises that it was he who destroyed her life. He turned out to be cunning, greedy and mean. Balancing the two facets within a single character is commendable. Fahadh was seen playing this odd character in the beginning of his career when young actors often shun similar 'negative' roles.
Jeevan Raj from 'Immanuel'
You might have seen and could easily relate to a boss like Jeevan Raj from the 2013 movie 'Immanuel'. He can bad-mouth a person and in no time can take out the Bible and read aloud to be at peace. He played a grey-shaded character and impress and that too opposite an actor like Mammootty. With this role he proved that he can equally shine alongside the likes of veteran stars.
Solomon from 'Amen'
The 2013 musical comedy is a great work from director Lijo Jose Pellissery. And one can't ignore Fahadh's role in the movie as Solomon. Solomon is dumb and timid. He can't even openly talk about his love for Soshanna because of his shy nature. Diffident, he would play his clarinet only before his beloved or when he is lonely yet he manages to win a life-changing game with his clarinet before a big audience. Although Indrajith played another pivotal role with perfection, Fahadh strayed from the normal hero role and bettered it equally.
Harikrishnan from 'North 24 Kaatham'
"Ehh, what a guy," is the one line that comes to your mind after seeing a character like Harikrishnan from 2013 movie 'North 24 Kaatham'. The geeky IT professional is all good if you see him from a distance but when you have a closer look you will find him wired. He leads a very disciplined life and is finicky about cleanliness. All he cares about is his career growth and is least bothered about social interactions. And what happens when a person like him go on a road trip with two other strangers. His odd lifestyle starts posing trouble, but somehow he manages to come out of his cocoon. With limited dialogues, he impresses with his absurd character and yes, he is undeniable the hero.
Well, with all lists above, we cant just admit rather admire Fahadh Faasil for having established his name in the industry by breaking the stereotyped image of a hero.