Director Madhav Ramadasan is gearing up for his third movie. His previous films 'Melvilasom,' and 'Apothecary' had received rave reviews for its making. In his very first film itself, he stayed away from the cliches.
Talking about 'Melvilasom', which released in 2011, Ramadasan said: "Melvilasom was an attempt to show how a drama can be adapted into a movie." The film was based on a play 'Court Martial' by Swadesh Deepak for which Soorya Krishnamoorthy wrote the script.
Sawar Ramachandran (Parthipan) shot two of his superior officers – killing one and injuring another – while on guard duty one night. The films follows his court martial proceedings, with Colonel Puri (Nizhalgal Ravi) as the government counsel and Captain Vikas Roy (Suresh Gopi) as the defense counsel. While Colonel Suraj Singh (Thalaivasal Vijay) is the strict and upright presiding officer, Dr Gupta (Ashokan) and Captain B D Kapoor (Krishnakumar) are witnesses to the event. The story is set with the attempts of Captain Roy to find the truth.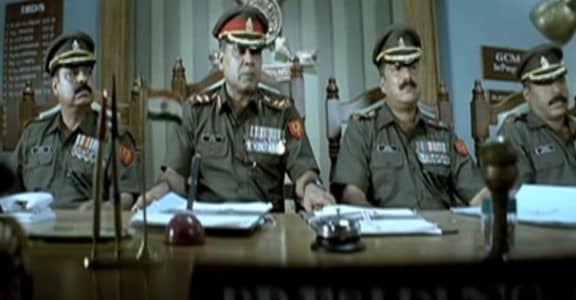 There were probably three big challenges that the filmmaker faced – finding an apt location, perfect casting and flawless dialogues. There were no female leads, no songs and not even any other costumes which would hinder the flow of the movie. "Generally, when the content is not strong enough, we tend to dilute the scenes with a touch of humour or other such light sequences. But for this movie, there was no need for any such sequence," said Ramadasan.
He further added, "Right from the beginning to the end, the film builds a curiosity among viewers as to what will happen next or how will things unfold. And I always felt that if I included humour or songs, the curiosity will be lost."
Shot inside a single room, the team took just 10 days to finish the shoot. Interestingly, the screen time of an-hour- and-half is almost equal to that of the trial time shown in the movie which gives a reality feel.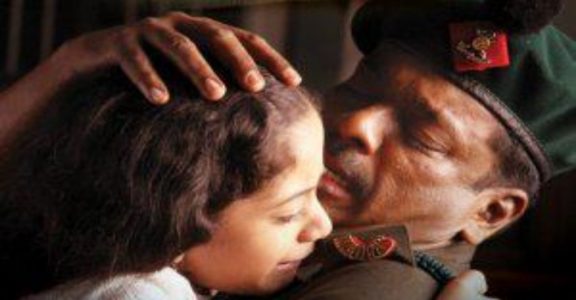 "The film based on a trial begins at 10 am and goes on for two hours ending by noon. So 12 o'clock there indicates the end of a life. But the judgement which was supposed to be announced the next day is declared to the one under trial in person. We had ideas of setting up a source of light over the head of the protagonist, but it didn't work out because of the location constraint. Although it didn't happen, the scene evoked emotional moments including the artists' breathing. We presented the climax scene involving the two persons in such a way that all the minute details were taken care of," recalled Ramadasan.